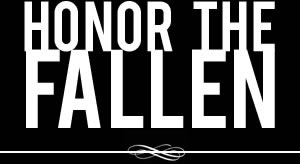 Honoring those who fought and died in Operation Enduring Freedom, Operation Iraqi Freedom and Operation New Dawn
Search Our Database
Army Spc. Gennaro Pellegrini Jr.
Died August 9, 2005 Serving During Operation Iraqi Freedom
---
31, of Philadelphia; assigned to the 1st Battalion, 111th Infantry Regiment (Mechanized), Pennsylvania Army National Guard, Philadelphia; killed Aug. 9 when a mine exploded and enemy forces attacked using small-arms fire as he was investigating a rocket-propelled grenade incident in Bayji, Iraq. Also killed were Pfc. Nathaniel E. Detample, Spc. John Kulick and Sgt. Francis J. Straub Jr.
* * * * *
Former Philadelphia cop killed by explosion in Iraq
Associated Press
"One Punch Gerry" was the nickname fellow Philadelphia police officers gave Gennaro Pellegrini Jr. after he famously knocked out a violent suspect with just one blow.
"There's a kid that never gave up," said Frank Talent, of the Pennsylvania State Athletic Commission, who watched Pellegrini, an amateur welterweight, win his first professional fight last year.
"He had heart to the end."
Pellegrini, 31, of Philadelphia, died Aug. 9 in Bayji from a mine explosion and small-arms fire. He was the first Philadelphia police officer killed in the Iraq war. The son of a cop, Pellegrini joined the department in 2001 and
inherited his father's badge number, 3722. While in Iraq, he convinced schoolchildren to collect 350 pairs of flip-flops for Iraqi children.
He is survived by his parents, Edith and Gennaro Pellegrini Sr.
If only Pellegrini had been allowed to fight his enemies where he preferred to — in the ring, said cousin Jerry Wahl.
"My uncle said, 'It's a shame he couldn't have gone over there and fought one on one, hand-to-hand combat," said Wahl. "Then he would have taken care of business, and we wouldn't be here right now."