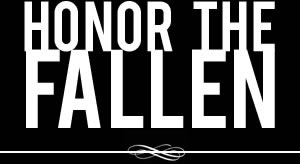 Honoring those who fought and died in Operation Enduring Freedom, Operation Iraqi Freedom and Operation New Dawn
Search Our Database
Army Spc. Geoffrey A. Whitsitt
Died January 13, 2010 Serving During Operation Enduring Freedom
---
21, of Taylors, S.C.; assigned to the 118th Military Police Company (Airborne), 503rd Military Police Battalion (Airborne), 16th Military Police Brigade (Airborne), Fort Bragg, N.C.; died Jan. 13 at Combat Outpost McClain, Afghanistan, of wounds sustained when enemy forces attacked his vehicle with an improvised explosive device. Also killed was Staff Sgt. Daniel D. Merriweather.
---
'He will inspire a lot of people'
The Associated Press
Geoffrey Whitsitt was a country boy who loved running through the woods and fields near his rural South Carolina home as a child, dreaming of the day he'd finally be a soldier.
"He was my fishing buddy and my friend," said Whitsitt's father, Steve. He and his wife, Debbie, said their son never wavered from his dream of becoming a Ranger.
"He had a warrior spirit," his mother said.
Whitsitt, 21, of Taylors, S.C., was killed by a roadside bomb Jan. 13 in Afghanistan. He was assigned to Fort Bragg, N.C.
He was home-schooled until 10th grade, then attended Greenville Tech Charter High School. He graduated in 2007. Whitsitt's brother, Steven, is a sailor stationed in the Persian Gulf.
The Whitsitts remembered their son as a young man who was living his dream, but also as a man of faith who was trying to live a life that was "pleasing to God," Steven Whitsitt said.
"He was rough, he was the little guy, and he was the little guy with a big attitude some of the time," the soldier's father said. "But he had a compassionate heart.
Steven Whitsitt said his son will be missed by many — "but he will inspire a lot of people also."