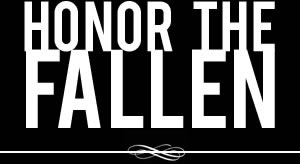 Honoring those who fought and died in Operation Enduring Freedom, Operation Iraqi Freedom and Operation New Dawn
Search Our Database
Army Spc. George V. Libby
Died August 20, 2007 Serving During Operation Enduring Freedom
---
23, of Aberdeen, N.C., died Aug. 20 near Khowst, Afghanistan, of injuries sustained in a non-combat-related incident. He was assigned to the 2nd Battalion, 75th Ranger Regiment, Fort Lewis, Wash.
---
Army Ranger from N.C. dies in Afghanistan
The Associated Press
ABERDEEN, N.C. — An Army Ranger from Aberdeen has died in Afghanistan of non-combat-related injuries, the military said.
Spc. George V. Libby, 23, died Aug. 20 near Khowst. The Army said his death is being investigated.
Libby, a Pine Crest High School graduate, was an automatic rifleman assigned to 2nd Battalion, 75th Ranger Regiment, at Fort Lewis, Wash. This was his second deployment.
"George joined the Army because of Sept. 11," his wife, Valorie Avent Libby, said in a statement released by the Army. "He believed in this mission, and I believed in him. My husband was a good and loving person."
Libby was assigned to the 75th Ranger Regiment after he completed Ranger Indoctrination Program training at Fort Benning, Ga., in September 2005.
His wife lives in Tacoma, Wash. Libby also is survived by his mother, Nell E. Allen, and brother, Ira Allen Libby, who live in Aberdeen. His father, Thomas M. Libby Jr., also lives in North Carolina.