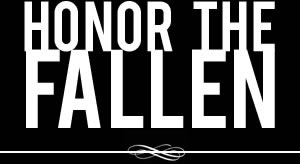 Honoring those who fought and died in Operation Enduring Freedom, Operation Iraqi Freedom and Operation New Dawn
Search Our Database
Army Spc. George W. Cauley
Died October 10, 2009 Serving During Operation Enduring Freedom
---
24, of Walker, Minn.; assigned to the 114th Truck Company, Minnesota National Guard, Duluth, Minn.; died Oct. 10 in Bagram, Afghanistan, of wounds suffered when insurgents attacked his vehicle with an IED on Oct. 7 in Helmand province, Afghanistan.
---
2 Minnesota service members killed in Afghanistan
By Steve Karnowski
The Associated Press
MINNEAPOLIS — Two Minnesota servicemen killed in separate attacks in Afghanistan over the past week were being remembered Tuesday as young men who were proud to be serving their country.
Marine Staff Sgt. Aaron J. Taylor, 27, was killed Friday by a homemade bomb while on foot patrol in Helmand province, said his father, Clifford Taylor, of rural Two Harbors.
Minnesota National Guard Spc. George W. Cauley, 24, of Walker, died Saturday after being wounded when insurgents attacked his vehicle with a homemade bomb on Oct. 7 in Helmand province, according to the Defense Department.
Cauley graduated from Northland High School in 2003 and was a member of the football team. He got along with everybody and always had a smile on his face, Principal Joe Akre said Tuesday.
Standing about 5 feet 3 inches tall, Cauley "wasn't exactly the biggest guy out there," football coach Shem Daugherty said.
"But he had heart. He wasn't afraid to go out and try to hit," Daugherty said. "He was one of those likable young men you enjoyed having around because he was always there for the right reasons."
Daugherty said that after graduation, Cauley came back in uniform and "was pretty darn proud. You could see it in his face." Daugherty said Cauley also had served in Iraq.
Clifford Taylor said his son was born in Duluth, grew up in Bovey and graduated with honors in 2000 from Greenway High School in Coleraine, where he was a band member and manager of the hockey team.
Aaron Taylor had been in the Marines for eight years and had been in Afghanistan for about six weeks. He also had served a tour of duty in Iraq, his father said. They last spoke a week ago.
"He was telling me that they were doing good things over there," Clifford Taylor said. "They had built some schools. He was new to the unit when he came on board, but they say that everybody just liked him and they were all glad to work with him. And he was very proud to be serving with this group of men. They all knew their jobs and they were professionals all the way."
Aaron Taylor was based at Camp Pendleton, Calif., and recently bought a house in Temecula, Calif., near the base, his father said.
"He had spontaneous wit and was a very caring individual," Clifford Taylor said of his son. "Very intelligent. His goal was to be promoted to gunnery sergeant before his third enlistment. I think he would have made it. It's tough to do."
Aaron Taylor's body was flown to Dover Air Force base in Delaware on Monday. Funeral arrangements were pending.
Maj. Patricia Baker, a spokeswoman for the Guard, said few details about Cauley's death were immediately available Monday evening. She said Cauley's company mobilized for training June 16 and later arrived in Afghanistan to begin its tour based out of Helmand province.
Taylor and Cauley were the 86th and 87th people with strong Minnesota ties to have died in the wars in Iraq and Afghanistan.