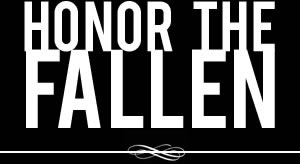 Honoring those who fought and died in Operation Enduring Freedom, Operation Iraqi Freedom and Operation New Dawn
Search Our Database
Army Spc. Hatim S. Kathiria
Died August 22, 2005 Serving During Operation Iraqi Freedom
---
23, of Fort Worth, Texas; assigned to the 703rd Forward Support Battalion, 4th Brigade Combat Team, 3rd Infantry Division, Fort Stewart, Ga.; killed Aug. 22 when an enemy rocket landed near his position in Baghdad.
---
Kathiria wanted to be a software guru
The Associated Press
Hatim S. Kathiria's dreams of one day becoming a software guru brought him from India to Dallas.
Already armed with a bachelor's degree in software engineering, Kathiria worked as a gas station clerk for a few months before enlisting in the Army in 2003 so he could finance his studies.
"He was such a smart kid, he looked forward to coming back and finishing his education," his uncle Nuruddin Kathiria. "He came to me in Dallas after doing a bachelor's degree in software in India and he had done all the homework about joining the Army and getting a scholarship to earn a master's degree after serving."
Kathiria, 23, born in Dahod, Gujarat, and living in Fort Worth, Texas, was killed Aug. 22 when a rocket landed near him in Baghdad.
He was based at Fort Stewart, Ga., and had a bachelor's degree from Madurai Kamraj University.
The family's grief is compounded by the fact that Kathiria had gotten married just weeks before he left for Iraq. His wife, Esther Perez, also serves with U.S forces in Iraq.
His hope for U.S. citizenship came through in January 5, 2005.
He was asked to leave for Baghdad on January 26.