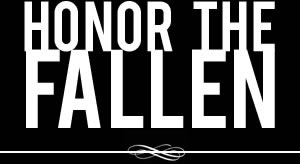 Honoring those who fought and died in Operation Enduring Freedom, Operation Iraqi Freedom and Operation New Dawn
Search Our Database
Army Spc. Isaac Campoy
Died October 28, 2003 Serving During Operation Iraqi Freedom
---
21, of Douglas, Ariz.; assigned to 3rd Battalion, 67th Armor Regiment, Fort Hood, Texas; killed Oct. 28 when his tank was hit with an improvised explosive device in Baqubah, Iraq.
* * * * *
Arizona soldier killed in Baghdad
Associated Press
PHOENIX — A soldier from Douglas was killed Oct. 28 about 40 miles northeast of Baghdad, the Department of Defense announced Wednesday.
Spec. Isaac Campoy, 21, died when the Abrams tank in which he and another soldier were riding struck an explosive device on a road, military officials said Wednesday.
The explosive device apparently exploded under the men's tank and caused it roll down a 30-foot embankment, according to military press releases and reported in the Arizona Daily Star for Thursday's editions.
Campoy was assigned to the 3rd Battalion, 67th Armored Regiment from Fort Hood, Texas.
Also killed in the attack was Sgt. Michael P. Barrera, 26, of Von Ormy, Texas.
Victor Campoy said one of his younger brother's goals was to serve in the military and joined the Army a month after his 2001 graduation from Douglas High School.
"He loved everything about the Army. He wanted to go to war and he served with all his heart," Victor Campoy said.
Victor Campoy described Isaac as an honest man who was always there for people and looked out for Victor, a third brother and their parents.
"He was a straight person. He had no greed," Victor Campoy said. "He loved his family and he would worry about us."
Victor said his brother loved baseball and played during high school.
Victor Campoy said that after military service, his brother wanted to go to college and then work for the U.S. Customs Service.
Capt. Chad Ormand, a command information officer at Fort Hood, Texas, said the explosion happened as Campoy and Barrera were on routine patrol near Baqubah, a town about 40 miles northeast of Baghdad.
Ormand could not provide more details about the incident or Campoy's service history on Wednesday night.
Campoy is thought to be the first southern Arizonan to die during combat actions in Iraq.
In September, Army Sgt. Sean Cataudella of Tucson was killed in a traffic accident there.