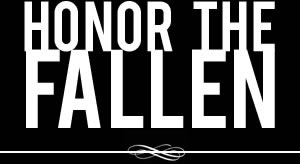 Honoring those who fought and died in Operation Enduring Freedom, Operation Iraqi Freedom and Operation New Dawn
Search Our Database
Army Spc. Israel Candelaria Mejias
Died April 5, 2009 Serving During Operation Iraqi Freedom
---
28, of San Lorenzo, Puerto Rico; assigned to the 1st Battalion, 66th Armor Regiment, 172nd Infantry Brigade Combat Team, Grafenwoehr, Germany; died April 5 in Balad Ruz, Iraq, of wounds sustained when a mine detonated near him during combat operations.
---
Dignified transfer ceremony opened
By Randall Chase
The Associated Press
DOVER, Del. — On a cold April night, under a bright moon, the body of Army Specialist Israel Candelaria Mejias arrived at Dover Air Force Base in a flag-draped aluminum case.
Mejias, of San Lorenzo, Puerto Rico, was killed by an improvised explosive device Sunday while serving in Iraq.
His return Tuesday marked the second time this week members of the media were allowed to witness a U.S. combat casualty being brought back from overseas, ending the Pentagon's 18-year ban on such coverage.
Mejias' body arrived shortly before 8:30 p.m. aboard a C-17 military cargo jet from Ramstein, Germany.
A little more than hour later, an eight-member team from the Army's Old Guard in Washington, D.C., slowly walked up the rear ramp of the C-17 and into the cargo hold, where an advance team from the military mortuary at Dover stood quiet sentinel over the fallen soldier's body.
Following the white-gloved carry team were Col. Robert Edmondson, commander of the mortuary affairs operations, chaplain Maj. Klavens Noel, and Brig. Gen. Walter Davis, director of Army aviation.
Davis and Edmondson bowed their heads as Noel recited a brief prayer. The carry team then gently picked up the case bearing the soldier's body and carried it to a waiting vehicle for transport to the mortuary, where it will be processed and returned to the family.
Tuesday's event took only about 12 minutes, roughly half the time needed for the dignified transfer of the body of Air Force Staff Sgt. Phillip Myers, which arrived late Sunday aboard a contract Boeing 747 and had to be lowered about 20 feet to the tarmac. Myers, 30, of Hopewell, Va., was killed by an IED in Afghanistan.
While both families consented to media coverage of the return of their loved ones, neither consented to be photographed or interviewed.
The media ban was put in place by President George H.W. Bush in 1991, during the Persian Gulf War. From the start, it was cast as a way to shield grieving families.
But critics argued the government was trying to hide the human cost of war. President Barack Obama asked for a review, resulting in a policy under which families of fallen service members will decide whether to allow media coverage of their return. If several bodies arrive on the same flight, news coverage will be allowed only for those whose families have given permission.
Mejias was assigned to the 1st Battalion, 2nd Infantry Regiment in Task Force 3rd Battalion, 66th Armor Regiment, 172nd Infantry Brigade Combat Team, Grafenwoehr, Germany.
---
'Always had a smile on his face'
The Associated Press
Sgt. Erick Dybvig remembered Israel Candelaria Mejias' love of martial arts.
"I don't think there is a guy in third platoon that hasn't been kicked by him at some point," his friend wrote in a letter.
Candelaria, 28, of San Lorenzo, Puerto Rico, died April 5 after a mine detonated during combat operations near Baghdad. He was assigned to Grafenwoehr, Germany.
"If there was anyone you could count on to lift your spirits, it was him. He always had a smile on his face and a joke at hand," Dybvig said.
Capt. Daniel Godbey, who served as Candelaria's company commander for 14 months, remembered him for the same reason.
"It didn't matter what was going on, he always had a smile on his face, whether he was goofing around or intently focused on the task at hand."
He is survived by his wife, Angela. Dybvig recalled that Candelaria would do anything for his wife.
"If you ever got the chance to see the two of them together, you would know how much they loved each other," Dybvig said. "He spared no expense to make her happy and to better the lives of his family."