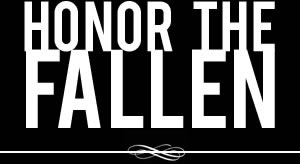 Honoring those who fought and died in Operation Enduring Freedom, Operation Iraqi Freedom and Operation New Dawn
Search Our Database
Army Spc. James A. Page
Died August 31, 2010 Serving During Operation Enduring Freedom
---
23, of Titusville, Fla., died Aug. 31 in Logar province, Afghanistan, of wounds suffered when enemy forces attacked his vehicle with an improvised explosive device. He was assigned to the 173rd Brigade Support Battalion, 173rd Airborne Brigade Combat Team, Bamberg, Germany. Also killed were Staff Sgt. Vinson B. Adkinson III, Army Sgt. Raymond C. Alcaraz and Spc. Matthew E. George.
---
Army Spc. James A. Page
The Associated Press
James Page couldn't quite see himself in an Army uniform for his entire career. A skydiving jumpsuit was more his speed, his sister said.
Cristi Page said she and her brother were supposed to go skydiving when he was home on leave earlier this year, but bad weather fouled their plans. They had hoped to do it when he came home in December.
"He was a risk taker," she said.
Even though it wasn't his dream career, James Page joined the military for the sake of his little boy, 3-year-old Jarod. He didn't know he had a son until two year's ago, when an old girlfriend tracked him down and told him the news.
He joined the Army so he could support his son.
"His main goal had always been that when he had kids that he was going to be a good father," Cristi Page said.
James Page, 23, of Titusville, Fla., was killed by a roadside bomb Aug. 31 in Logar province, Afghanistan. He was based out of Bamberg, Germany.
Pfc. Devon Groom, who served with Page, said he would miss the soldier and his solid work ethic.
"He always wanted to go on missions," Groom said.