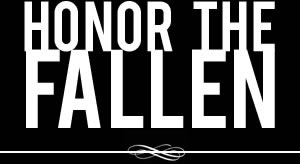 Honoring those who fought and died in Operation Enduring Freedom, Operation Iraqi Freedom and Operation New Dawn
Search Our Database
Army Spc. James A. Waters
Died July 1, 2011 Serving During Operation Enduring Freedom
---
21, of Cloverdale, Ind.; assigned to 1st Battalion, 32nd Infantry Regiment, 3rd Brigade Combat Team, 10th Mountain Division, Fort Drum, N.Y.; died July 1 in Sartak, Kandahar province, Afghanistan, of wounds suffered when insurgents attacked his unit using an improvised explosive device.


---

Hometown hero
By Bill McCleery, The Indianapolis Star (Indianapolis, IN)

WHITELAND, Ind. — Since July 1, countless people have heard the name Jimmy Waters.

They learned of him not as a guy who played football and wrestled for Whiteland Community High School; not as a guy who loved paintball and fishing; and not as a guy who planned to marry his high school sweetheart in December.

People learned about Jimmy Waters as a soldier — U.S. Army Spc. E-4 James Allen Waters, 21, Cloverdale — who died in combat July 1 in Sartak, Afghanistan, of wounds suffered from an improvised explosive device.

To family and friends, Waters was more than a soldier. Photos displayed at his funeral — held Saturday at the school where Waters graduated in 2008 — reinforced that point.

One picture showed Waters as a baby, smearing himself with birthday cake. Another depicted him as a youngster, maybe 9 or 10 years old, playing in the snow with siblings. Another showed him as an adolescent, driving a kart. There he was again, a high school wrestler grimacing while trying to gain advantage over an opponent during a match.

Only people who knew Jimmy, his father said, could truly appreciate his personality.

"He was a jokester," Garry Waters said in a low but even voice a few minutes before his son's funeral.

He spoke to several reporters in a hallway outside the gymnasium where his son's body lay in a flag-draped coffin.

"He liked to have fun," Garry Waters said. "He always stuck up for the little guy."

His son was not someone who liked being the object of attention, Garry Waters said. The large turnout Saturday might have embarrassed him, he added.

Earlier Saturday morning, a horse-drawn wagon carried Waters' body from Jessen Funeral Home along U.S. 31 to the high school.

"He'd probably be mad," Garry Waters said. "(But) we didn't want to take somebody's blessing away if they wanted to honor him."

The photos included images of Waters as a proud soldier, wearing his country's uniform — and pictures taken in Dover, Del., of other soldiers carrying his casket from an airplane.

The coffins of two other soldiers arrived on that same flight.

Garry Waters realizes the general public will remember his son primarily as a casualty of war, not for the personality traits that endeared him to those who knew him best.

That's OK with Garry Waters. He's proud of his son's valor and sacrifice.

"He's a fallen hero," Garry Waters said.

The soldier's mother, Valerie Waters, did not feel up to speaking to reporters about her son.

Waters and his high school sweetheart, Jordan Gibson, of Indianapolis, planned to get married this December, when Waters would have been home for a few weeks' leave.

"Jimmy would have made a loving husband and wonderful dad," said Roy Cunningham, a family friend.