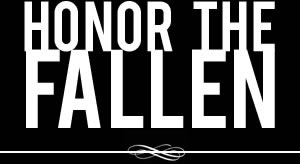 Honoring those who fought and died in Operation Enduring Freedom, Operation Iraqi Freedom and Operation New Dawn
Search Our Database
Army Spc. James D. Carroll
Died July 31, 2005 Serving During Operation Iraqi Freedom
---
23, of McKenzie, Tenn.; assigned to the 230th Engineer Battalion, Tennessee Army National Guard, McKenzie, Tenn.; killed July 31 when an improvised explosive device detonated near his Humvee outside Baghdad.
---
Town mourns second soldier killed in Iraq
Associated Press
MCKENZIE, Tenn. — This town of 5,300 is mourning the loss of its second serviceman killed in Iraq.
Flags are at half-staff for Spc. James Dustin "Dusty" Carroll, 23, who died Sunday about 20 miles south of Baghdad when the vehicle he was in was hit by shrapnel from a roadside bomb. Three other soldiers, two of them from McKenzie, were injured.
Carroll was a member of McKenzie's Company A, 230th Engineer Battalion. His father, Sgt. James P. (Pat) Carroll, is also serving with the unit that his son joined four days after the Sept. 11, 2001, terrorist attacks.
Friends and loved ones described him Monday as a jokester who kept everyone laughing.
"Look at his picture. Isn't he beautiful?" Deborah Carroll told The Jackson Sun as she took hold of a photo of her son in uniform.
Carroll is the eighth Tennessee Guardsman to die since the war began in 2003, and the second soldier from McKenzie to be killed. In April 2004, Marine Capt. Brent Morel was killed in a firefight with insurgents in Fallujah.
"That two of ours have now paid the ultimate price for serving this country is painful in a place like this," Mayor Walter Winchester said.
Unlike Morel, whose family had moved from Memphis nine years earlier, Carroll was born and raised in McKenzie.
"I knew him when he was in pre-school, just a little one," Mary Hart said in the beauty shop where she and one of Carroll's high school buddies, Hollie Bell, work. As Hart said it, her eyes began to well.
Deborah Carroll, who was divorced from James P. "Pat" Carroll when their son was in grade school, said her son joined the National Guard for practical reasons.
"He saw it as a way to make money for school, to stay in shape, and to be with his dad, so he signed the papers," she said.
The Tennessee National Guard isn't releasing the names of the wounded soldiers but residents of the town identified them as Timmy Dyal and Bobby Gulledge of McKenzie.
According to Gulledge's mother, Louise, both were treated at a hospital and released. A third unidentified soldier, from Milan, remains hospitalized with more serious injuries, she said.
"Their job, as I understand it, was to find these bombs," Louise Gulledge said, "and one found them."