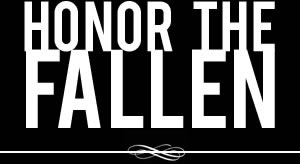 Honoring those who fought and died in Operation Enduring Freedom, Operation Iraqi Freedom and Operation New Dawn
Search Our Database
Army Spc. James D. Wertish
Died July 16, 2009 Serving During Operation Iraqi Freedom
---
20, of Olivia, Minn., assigned to the 34th Military Police Company, 34th Infantry Division, Minnesota Army National Guard, Stillwater, Minn.; died July 16 in Basra, Iraq, of wounds sustained when insurgents attacked his unit using indirect fire. Also killed were Spc. Daniel P. Drevnick and Spc. Carlos E. Wilcox IV.
---
Minnesota mourns guardsmen killed in Iraq
The Associated Press
STILLWATER, Minn. — Condolences poured in from across the state Saturday after three soldiers with the Minnesota National Guard were killed in Iraq.
The Pentagon on Saturday confirmed the slain soldiers were 22-year-old Spc. Daniel P. Drevnick, of Woodbury; 20-year-old Spc. James D. Wertish, of Olivia; and 27-year-old Spc. Carlos E. Wilcox IV, of Cottage Grove.
All three were assigned to Stillwater-based 34th Military Police Company, 34th "Red Bull" Infantry Division.
"We mourn the loss of these three soldiers," said Maj. Gen. Larry Shellito, the Minnesota National Guard's adjutant general, in a statement. "They were truly part of our National Guard family."
The soldiers were killed Thursday evening when insurgents attacked their Basra position with mortars, rockets and artillery.
U.S. Sen. Amy Klobuchar, D-Minn., said in a statement Saturday that she was "deeply saddened" by the soldiers' deaths.
"They made the ultimate sacrifice for our nation, and for that we are forever grateful," she said.
Funeral details were not immediately provided. But an organization that supports military families and troops returning from duty planned a silent vigil to honor the three soldiers and their families.
The Yellow Ribbon Network of Washington County said the vigil, to be held Sunday at 6 p.m. at the Stillwater Veterans Memorial, would also honor all deployed service members and their families.
Iraqi authorities said Saturday that they arrested a member of an Iranian-backed militia suspected in an attack that killed three U.S. soldiers in southern Iraq. It wasn't immediately clear whether those three soldiers were the Minnesota guardsmen.
Maj. Gen. Adil Daham, chief of the Basra provincial police, said the militiaman confessed early Saturday to the attack on a U.S. base near the airport. The rocket attack was a rare assault on troops in the comparatively quiet south, the U.S. military said.
The last time three Minnesota soldiers were killed on the same day in Iraq was Feb. 21, 2005, when three National Guard troops were killed by a roadside bomb in Baghdad.
Wilcox, who wanted to become a doctor, had been on his first deployment to Iraq since May, his mother told The Associated Press on Friday.
"He was a very proud young man, just very proud to serve his country," said Charlene Wilcox.
Carlos Wilcox grew up in Minnesota and graduated from Tartan High School in Oakdale, his mother said. He studied at Arizona State University and in Granada, Spain. He then returned to Minnesota and graduated from Metropolitan State University with a biology degree.
Drevnick had hoped to become a state trooper, said his father, who recently retired from the Minnesota State Patrol.
Ken Drevnick remembered his son's work ethic in the way he was restoring his muscle car after graduating from Woodbury High School. Dan Drevnick worked two jobs while attending school full time to help pay for the car.
"That's what type of person he was," his father said. "To get someplace, he knew he had to make it happen."
Rev. George Schmit, the Wertish family's pastor, told the West Central Tribune of Willmar that David and Kim Wertish were in mourning. Their son joined the Guard before graduating from Bold High School in 2007, Schmit said.
The pastor told the newspaper that James Wertish was a "friendly young man" who helped on the family farm. He enjoyed riding snowmobiles and all-terrain vehicles in his spare time, Schmit said.
State Rep. Phil Sterner, DFL-Rosemount, where the Red Bull division has its headquarters, said in a statement that the three guardsmen "exemplify the best of our state and of public service."
---
Hundreds line the highway to honor fallen National Guardsman
KARE-11 (Ch. 11-NBC)
Hundreds of Minnesotans lined highway 212 between the Twin Cities and Olivia Thursday afternoon, paying their respects to a National Guardsman making his final journey home.
The Patriot Guard Riders and a convoy of family, friends, and fellow soldiers led a hearse carrying the body of SPC. James Wertish west towards his home in rural Olivia. Wertish was among three Minnesota soldiers killed last week in an insurgent rocket attack in Iraq.
People holding American flags stretched out along the shoulders of Highway 212 as it ran through the communities of Stewart, Buffalo Lake, Hector, Bird Island, and the many farmsteads that link them. A huge flag draped the fire hall in Hector.
In Olivia, hundreds more waited for their fallen soldier to arrive. Classmates from Wertish's 2007 BOLD High School graduating class described him as a man who was small in stature, but who had a large circle of friends. He was a devoted outdoorsman who loved to fish, hunt, snowmobile and four-wheel. Wertish enlisted in the National Guard the summer before his senior year in high school, and he was extremely proud to serve his community and country.
Meanwhile, a fellow Minnesota National Guardsman and friend who survived the attack is providing details about what happened.
On July 16, just before 9:15 p.m. Iraqi time, Spc. Jacob Benson, 22, of Willmar was talking with his three closest friends and fellow National Guard soldiers at a military base near Basra, Iraq, when a rocket hit, sending him flying.
"I hit the ground, and I got back up," he told the West Central Tribune, based in Willmar.
What he found were his friends — Spc. James Wertish, 20, of rural Olivia, Spc. Carlos E. Wilcox IV, 27, of Cottage Grove, and Spc. Daniel P. Drevnick, 22, of Woodbury — all on the ground, dying. Staff Sgt. Blake Hayden called in an ambulance. It was there within 15 minutes.
"It felt like hours," Benson said.
Benson, a 2005 Willmar High School graduate, identified himself as the fourth soldier involved in the attack that killed his friends and fellow Minnesotan soldiers assigned to the Stillwater-based military police unit, part of the 34th Infantry Division "Red Bulls."
His wife, Alison, and 1-month-old daughter, Avery, reside in New London. His parents, Dr. Terry and Betty Benson, formerly of Willmar, live in Prior Lake.
During a telephone interview with the West Central Tribune, Benson said that pieces of shrapnel were found in his arm and his back after what reports from Iraq indicate was a rocket attack on the base. He also suffered a concussion and bruises all over his body.
He was later told that it took a struggle to pull him away from the scene. He left only when it was clear that his friends were being taken to the hospital.
"I was pretty emotional at that point," he said. "They were my brothers in arms. They were my best friends."
Wertish was dead before medics arrived, according to Benson. He said that Wilcox died on the way to the hospital, and Drevnick died soon after arriving.
Benson was taken to a hospital in Kuwait. He stayed there three days before returning to the military base in Basra. He said doctors see him every day.
In his six years of service, Benson said he got to know the three soldiers well. Both he and his wife were close friends with Wilcox.
Now, a week after his friends' deaths, Benson is still coping with the shock and pain of their loss.
"It's trouble every day," he said.
He said he wanted everybody to know that the three killed were not only great soldiers, but great friends.
"I want you to put in there: Wilcox made everybody smile. Drevnick was a great guy who made everybody laugh. James was a great friend.
"They were the best soldiers I ever got to know."
---
Flags lowered to remember fallen soldiers
The Associated Press
ST. PAUL, Minn. — Gov. Tim Pawlenty is ordering flags at the state Capitol complex lowered to half-staff to honor two Minnesota soldiers killed in Iraq.
Pawlenty ordered flags lowered July 25 to remember Spc. Daniel Drevnick of Woodbury. Drevnick's funeral is July 25 in Woodbury, with burial at Fort Snelling National Cemetery.
The governor also ordered flags lowered July 27. That's the day a funeral Mass will be held in Bird Island for Spc. James Wertish of rural Olivia.
Wertish and Drevnick were among three Minnesota National Guardsmen killed by an insurgent attack July 16 in Basra.
---
Found a way to make comrades laugh
The Associated Press
James D. Wertish helped out on his family's farm in rural Minnesota, but he also may have helped quicken his father's hair loss.
The Rev. George Schmit said Wertish was a friendly young man who loved to ride snow mobiles and all-terrain vehicles, but also "raised a little hell now and then."
The pastor said Wertish's teenage years likely caused some of his father's hair loss, but "deep down in his heart were the values and virtues that guided his life."
Wertish, 20, of Olivia, Minn., was among three Minnesota soldiers killed July 16 in an insurgent attack near Basra, Iraq. His unit was based in Stillwater, Minn.
Wertish joined the Guard before graduating from BOLD High School in 2007, said Schmit, pastor at St. Mary's Catholic Church in Bird Island where his family attended.
Fellow soldiers said he loved playing Rock Band II, a video game that challenges players to play the drums and guitar, and sing to popular rock songs. They said he could always make them laugh — "we could count on him to improve our day."
Wertish is survived by his parents, David and Kim Wertish; sisters Amber and Carolyn, and a brother, Tony.