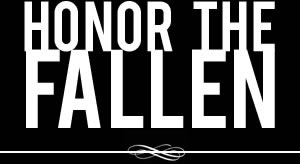 Honoring those who fought and died in Operation Enduring Freedom, Operation Iraqi Freedom and Operation New Dawn
Search Our Database
Army Spc. James E. Powell
Died October 12, 2003 Serving During Operation Iraqi Freedom
---
26, of Radcliff, Ky.; assigned to B Company, 1st Battalion, 22nd Infantry Regiment, 4th Infantry Division, based in Fort Hood, Texas; killed Oct. 12 when his M2/A2 Bradley Fighting Vehicle struck an enemy anti-tank mine in Baji, Iraq.
---
Soldiers remember fallen comrades
Associated Press
TIKRIT, Iraq — With psalms and a 21-gun salute, soldiers hailed two fallen comrades from the 1st Battalion 22nd Infantry Regiment in a memorial service Thursday at one of Saddam Hussein's palaces.
Spc. James Powell, 26, of Mark Center, Ohio, was killed Sunday when his Bradley fighting vehicle struck a land mine near Beiji, 30 miles north of Tikrit.
Spc. Donald L. Wheeler, 23, of Concord, Mich., was killed in an attack Monday in downtown Tikrit, when a rocket-propelled grenade hit his vehicle.
Tikrit, Saddam's hometown 120 miles north of Baghdad, lies at the heart of the Sunni Triangle, a region stretching north and west of the Iraqi capital where most of the attacks against U.S. soldiers have taken place.
Several hundred soldiers, including those of Wheeler's Charlie Company and Powell's Bravo Company, gathered at the downtown palace for the somber ceremony. The soldiers' units are part of the 4th Infantry Division, which controls a large swath of northern Iraq, is based in Tikrit.
The two soldiers' helmets were placed together with their nametags over their rifle butts, next to their boots on a small podium adorned with the U.S. flag and the regimental banner. Medals, including the Bronze Star and the Purple Heart, were awarded posthumously to Wheeler and Powell, and placed next to their rifles.
"We mourn their loss; we honor their sacrifice," said Lt. Col. Steve Russell, the battalion commander.
"We will finish their mission. As long as Regulars draw breath, we shall not forget them," Russell said, invoking the regiment's motto: "Regulars by God."
Company commanders recounted how Powell had volunteered for a combat mission although he was due for home leave within days, and talked of Wheeler's "contagious smile and boundless enthusiasm."
In full battle gear, the troops stood in formation as the two soldiers' names were called out three times — with no response — in a ceremonial roll call. A bugler played taps. Surrounded by Bradley fighting vehicles and Abrams tanks, a soldier sang "America the Beautiful" and "Amazing Grace."
Tears streaming down their cheeks, the troops then filed one by one by the podium to pay their respects.
"I shall always remember him, a big kid who gave everything he had on that dusty day," Lt. Jason Price, of Troy, Ala., said of Wheeler. "It's difficult to say goodbye."
Maj. Gen. Roy Odiero, the 4th Infantry Division commander, laid a division coin for excellence by their medals.
"They gave their lives for their country," Odiero told reporters after the ceremony. "These are all dedicated Americans who love their country, who are here."
In Basra, 48-year-old Iraqi doctor, Haidar al-Baaj, was shot in the back of the head and killed as he was entering his private clinic, hospital officials said Thursday. The officials and members of al-Baaj's family said he had been threatened in the past two months for cooperating with authorities of the U.S.-run coalition.
British military spokesman Capt. Hisham Halawi confirmed a doctor was killed but did not provide further details.
In other developments, a 4-year-old girl died in Tikrit from injuries sustained in an explosion after a bomb went off Thursday just outside the U.S. Army base, military officials said. Her 12-year-old sister was critically injured in the blast.
Channar Abbas and her sister, Zenab, were playing on the street when the explosion occurred.
Soldiers at the U.S. base said they believed the homemade bomb was intended for two armored vehicles that had passed down the same road minutes before.
Lying at the emergency ward in the town's general hospital, eyes covered in blood-soaked bandages and a drain tube out of her chest, Zenab Abbas was conscious but screaming for her mother. Her 8-year-old brother was sitting at her side, holding her hand.
Near the northwestern Iraqi city of Hadeetha, an explosion damaged an oil pipeline, causing a fire and further hampering the country's oil export capabilities, an Oil Ministry official said.
The explosion ripped open part of the main pipeline running from the northern oil fields to the Doura refinery and the Mussayab power plant, said the official, who spoke on condition of anonymity. The extent of the damage was unknown, as firefighters were still trying to put out the flames, he said.
It was not clear whether the explosion was the work of saboteurs. There have been many attacks on pipelines in the region, complicating the U.S. rebuilding effort.
L. Paul Bremer, the U.S. civilian administrator for Iraq, has said the country is losing $7 million a day because of the closure of the export pipeline to Turkey. The line reopened for three days in September for the first time since the war. Three bombings forced its closure.
Iraq is exporting an average of 1 million barrels of oil a day, all from the southern oil fields.
---
Soldier killed by land mine laid to rest in wife's hometown
LEBANON JUNCTION, Ky. — Emotions were raw as Army Spc. James E. Powell was laid to rest on a bleak autumn day in his wife's hometown.
Ruby Powell was doubled over, her hands cupped over her face, throughout Sunday's burial ceremony in Lebanon Junction City Cemetery, which borders the house where she grew up.
Fellow soldiers said James Powell had volunteered for a combat mission even though he was due for home leave within days. The 26-year-old Columbus, Ohio, native was killed Oct. 12 near Beiji when his Bradley armored vehicle set off a land mine.
Following private funeral services, soldiers from nearby Fort Knox carried a flag-draped coffin into the cemetery as a lone bagpiper played "Amazing Grace."
Maj. Gen. Michael Rochelle, the head of the Army Recruiting Command at Fort Knox, awarded Powell a Purple Heart, Bronze Star and Combat Infantry Badge, saying Powell "paid the ultimate sacrifice in the effort to liberate Iraq."
A seven-soldier honor guard saluted Powell by firing shots into the air.
Powell was a member of the 1st Battalion, 22nd Infantry Regiment, based in Fort Hood, Texas. The unit is part of the 4th Infantry Division, which controls a large swath of northern Iraq and is based in Tikrit, Saddam Hussein's hometown.
Powell served in the Navy from June 1997 to June 2000. During that time, a fellow seaman introduced him to his sister, the former Ruby Mann.
After the ceremony, two soldiers from Powell's unit spoke of his sacrifice.
"He was a good guy," said Spc. Tim Moore, who had served with Powell in Iraq but returned home because of injury. "He was always talking about hunting and fishing, and he loved his wife and daughter. He always did what he had to do without complaining."
Capt. Matt Weber said that although Ruby Powell was grieving, she was also proud because her husband knew what it meant to be a soldier.
"He wasn't just a guy who would put on the uniform and go to work," Weber said. "She mentioned to me that even if he had known what would happen, he still would have went."
About 50 people attended the burial in Lebanon Junction, 35 miles south of Louisville. Several veterans watched from a distance.
The occasion brought back memories for Vietnam veteran Bob Brian, a neighbor of Ruby Powell's family, who said his son died soon after he returned from being stationed abroad.
"Seventeen years ago I lost a son in the Army. He had a heart attack," said Brian. "So I feel for them."
Moore and Weber said a service at Fort Hood was planned for Friday in honor of Powell and Spc. Donald L. Wheeler, of Concord, Mich., who died Oct. 13 in downtown Tikrit when a rocket-propelled grenade hit his vehicle.
Powell is survived by his 23-year-old wife and 2-year-old daughter, Lauren Mkinsey.
— Associated Press