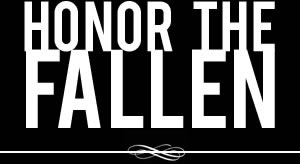 Honoring those who fought and died in Operation Enduring Freedom, Operation Iraqi Freedom and Operation New Dawn
Search Our Database
Army Spc. James H. Pirtle
Died October 4, 2003 Serving During Operation Iraqi Freedom
---
27, of La Mesa, N.M.; assigned to C Company, 2nd Battalion, 8th Infantry Regiment, Fort Hood, Texas; killed when an RPG struck his Bradley Fighting Vehicle on Oct. 4 in Assadah, Iraq.
---
New Mexico soldier killed in Iraq
Associated Press
James H. Pirtle joined the Army more than two years ago because he loved his country, and his mother, to whom he had always been a hero, says now he is a hero to the world.
The 27-year-old Army specialist from southern New Mexico paid the ultimate price Saturday. He died of injuries he suffered when his Bradley fighting vehicle was hit by small arms fire and a rocket-propelled grenade during an ambush about 60 miles north of Baghdad, authorities said.
Pirtle, due home in January, had expected soon to be the father of a baby girl.
"He told me he couldn't wait to teach her to hunt and fish," said his mother, Kay Beeman of Silver City.
His wife, Ursula Pirtle, who lives in Harker Heights, Texas, was notified of his death Saturday morning. She said their baby is due this month.
"I love talking about him," she said of her husband. "He was a beautiful person, inside and out."
His mother, choking back tears, said: "My son was my hero before he went in — now he's the world's hero."
She added: "Be proud of what these boys are doing — even if you don't agree (with the war)."
Army officials were investigating Pirtle's death, which shocked family and friends around New Mexico.
Dale Ballard, Pirtle's welding teacher for three years at Carlsbad High School, said he heard that a soldier had died over the weekend but he didn't realize it was his former student until Monday afternoon.
"It's really shocking, you know," Ballard said. "He was a really good kid. He was a hard worker and very respectful. I'm sitting here now and I can still picture where he sat — the middle row, second from the front."
Pirtle graduated from Carlsbad in 1994 and attended New Mexico State University before joining the Army on April 27, 2001. He was assigned to Fort Hood, Texas, about five months later.
Dan Hassett, a Fort Hood spokesman, said Pirtle was an infantryman with the 2nd Battalion, 8th Infantry Regiment, 4th Infantry Division. The division was sent to Iraq in March.
U.S. troops have mounted an effort to track down resistance fighters whose attacks are killing as many as six soldiers a week in Iraq.
Pirtle's mother, Kay Beeman of Silver City, said in April that her son joined the Army because he loves his country.
The soldier was featured in a photo in Time magazine before heading off to the Middle East. While excited about the photo and proud of her son, Beeman had said at the time that she was concerned about his safety.
"I pray for their safety," she had said. "It's just very emotional."
Rep. Tom Udall, D-N.M., said: "America could not be more grateful for the commitment he made to his mission and his willingness to risk his own life for the sake of others."
Udall added: "Let his courage be remembered for all time by a thankful New Mexico and America."
---
Memorial made from Saddam statues dedicated at Fort Hood
FORT HOOD, Texas (AP) — A bronze statue made from the ruins of two toppled statues of Saddam Hussein has been dedicated at Fort Hood as a tribute to the 4th Infantry Division.
Hundreds of soldiers attended the dedication Thursday, along with family members and friends of the 81 men and women of the 4th Infantry Division who have died while serving in Iraq.
The new statue shows a GI mourning his 81 division comrades killed in the Iraq war while a young girl tries to console him.
It was made from two 50-foot-tall statues in Tikrit showing a heroic Saddam on horseback, sword raised. They were blown off their pedestals by U.S. troops, then melted down and recast.
"It is very symbolic that this was the statue of the dictator that made those people miserable, and that my husband was able to go and help to make a difference there," said Ursula Pirtle of Harker Heights.
"It's great that it's the 4th ID memorial because it is the 4th ID that was able to capture Saddam Hussein," she said. "That has tremendous meaning. It really does. It just makes a beautiful, special thing even more beautiful and special."
Spc. James Heath Pirtle, 26, of Carlsbad, N.M., was killed in action Oct. 4 during Operation Iron Horse, which used Fort Hood troops and others to stabilize central Iraq after initial combat operations.
At the time, his wife was eight months pregnant with their daughter, Katie, now 10 months old.
The 4th Infantry, with 17,000 troops, deployed to Iraq for 11 months before returning to the United States early this year. It's already making preparations for a presumed return trip to Iraq next year.
The division commander, Maj. Gen. James D. Thurman, said it was fitting to honor the casualties with the statue and a memorial wall covered with plaques identifying the war dead.
"We thank these soldiers and their families who have suffered so much so that this country can remain free without fear of an attack on our homeland," he said.
He said that the division's casualties include six women and 75 men. Their average age was 33 years, and they came from 28 states. Eight were from Texas, he said.
"They paid the ultimate price to bring democracy and freedom to Iraq and to defeat terrorists bent on destroying our country and our way of life," Thurman said.
— The Associated Press