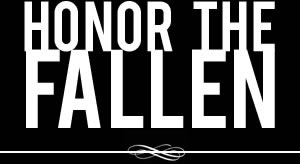 Honoring those who fought and died in Operation Enduring Freedom, Operation Iraqi Freedom and Operation New Dawn
Search Our Database
Army Spc. James I. Lambert III
Died July 31, 2003 Serving During Operation Iraqi Freedom
---
22, of Raleigh, N.C.; assigned to the 407th Combat Support Battalion, Fort Bragg, N.C.; killed by a stray bullet fired during what was believed to be a celebratory event by local nationals July 31 in Baghdad.
---
Last respects paid to Virginia native killed in Iraq
Associated Press
KENBRIDGE, Va. — When the Rev. Curtis Bagley Jr. baptized James Lambert II 11 years ago in a white clapboard church in this rural town, he never fathomed he would bury him at age 22.
Calling Lambert's death in Iraq a comma, not a period, in the soldier's life, Bagley pleaded with family and friends Aug. 8 to put their faith in God and remember that death is part of life.
"He has answered the call we all must answer," Bagley told mourners attending Lambert's funeral at New Grove Baptist Church. "Some will answer on the battleground, some will answer in hospitals, some will answer on the highways, but we all must answer."
Lambert, a native of this southern Virginia town of 1,250 residents, was stationed at Fort Bragg, N.C., with his wife, Jacqueline, an Army sergeant. Jacqueline Lambert returned from Kuwait and was waiting for her husband to join her. He had been there since March 20, his 22nd birthday.
The last week in July, the Army specialist said he was coming home; she could hear the excitement and happiness in his voice. Then, he was killed in Baghdad.
He was due to return Aug. 9.
The Pentagon has said Lambert may have died after someone fired a gun in the air in celebration.
He was buried in Kenbridge beside his mother and father.