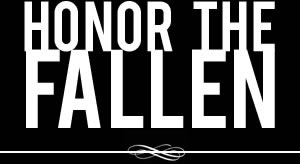 Honoring those who fought and died in Operation Enduring Freedom, Operation Iraqi Freedom and Operation New Dawn
Search Our Database
Army Spc. James M. Kiehl
Died March 23, 2003 Serving During Operation Iraqi Freedom
---
22, of Comfort, Texas; assigned to 507th Maintenance Company, Fort Bliss, Texas; killed in an ambush near Nasiriyah, Iraq.
---
James Kiehl always told his wife to "just think the best." Jill Kiehl, 20, said he was a natural optimist.
They were an odd couple. She: short, serious and a natural pessimist. He: tall, "goofy" and a sunny outlook.
They met in the military and were married barely more than a year. Their first child is due this month. She's staying with her parents in Des Moines.
Kiehl's parents in Comfort, Texas, had taken heart from a phone call from a friend of their son, who told them Kiehl had been baptized in Qatar before heading to the battlefield.
A computer repair technician, Kiehl was a member of his high school's basketball team and marching band.
Jill Kiehl, meanwhile, was clinging to a white teddy bear he gave her before he left. Kiehl bought a stuffed bear for his unborn son, too — one with a small digital recorder so he could hear his daddy's voice.
— USA Today and The Associated Press