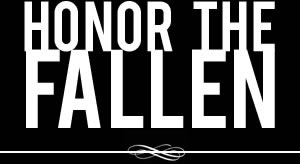 Honoring those who fought and died in Operation Enduring Freedom, Operation Iraqi Freedom and Operation New Dawn
Search Our Database
Army Spc. James W. Gardner
Died April 10, 2006 Serving During Operation Iraqi Freedom
---
22, of Glasgow, Ky.; assigned to the 1st Battalion, 101st Aviation Regiment, 101st Combat Aviation Brigade, 101st Airborne Division (Air Assault), Fort Campbell, Ky.; died April 10 from a non-combat related cause in Tal Afar, Iraq.
---
Two Kentucky soldiers buried with military honors
Associated Press
Family and friends of two Kentucky soldiers who died of injuries they suffered in Iraq paid their last respects to the men at separate services Wednesday, then buried them with military honors.
In Lawrenceburg, Brother Vernon Huber, pastor of the Anderson Christian Church where the funeral for Master Sgt. Clinton Wayne Cubert was held, told mourners that Cubert lived life to the fullest.
"Clinton loved his family, he loved his friends, and he loved this country that he lived in," Huber said. "All of us here could learn a lot from the life of Clinton."
Cubert, 38, of Lawrenceburg, was injured last Sept. 11 when a roadside bomb went off near the Humvee he was riding in near Samarra while on patrol with the Guard's 2113th Transportation Co. He died Sunday in Lexington of the injuries he suffered in the attack.
In Glasgow, funeral services were held for Spc. James Wilkerson "Will" Gardner, 22, of Glasgow, who was with the 101st Airborne Division of Fort Campbell. Gardner died April 10 in Tal Afar of a non-combat-related gunshot wound, according to the Army. He was assigned to the 1st Battalion, 101st Aviation Regiment, 101st Combat Aviation Brigade.
The Rev. Van Robards, pastor of Columbia Avenue Church of Christ, where the funeral was held, shared some of the family's memories of Gardner.
Robards said the family remembered what a hard worker Gardner was, working to save money to buy his own riding mower so he could earn more money by mowing for others. Gardner also held jobs at the local movie theater, at a florist and delivering newspapers.
The pastor said Gardner knew as a sophomore in high school that he wanted a career in the military.
"His goal was to be a Navy SEAL, but when that didn't work out, he wanted to join the Army, and when his term was up, he wanted to re-enlist," Robards said.
At Cubert's service, Capt. William Serie, who commanded the 2113th, said Cubert, a 19-year veteran of the Guard, had been selected to lead a new platoon formed for "gun-truck missions" escorting convoys. The soldiers were "asked to put themselves between the convoy and anything that threatened the convoy," Serie said. Cubert turned them into the "most lethal, well-trained gun-truck platoon in the battalion," he said.
"I believe that God puts special people in our lives to show us what we are capable of," Serie said. "Clinton was that type of leader."
Cubert is survived by his wife, Amy Powell Cubert, and daughters Sarah and Alisha.
He was the 10th Kentucky National Guard soldier to die as a result of combat in Iraq. He also was the highest ranking enlisted soldier the Kentucky Guard has lost in Iraq.
Gardner is survived by his wife, Lisa Roberts-Gardner, and two stepdaughters of Clarksville, Tenn.; his parents, James H. and Anne Klapheke Gardner of Glasgow; and a brother and a sister.
At least 36 military members with Kentucky hometowns of record have died as a result of service in Iraq.