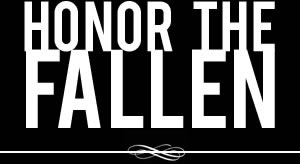 Honoring those who fought and died in Operation Enduring Freedom, Operation Iraqi Freedom and Operation New Dawn
Search Our Database
Army Spc. Jared C. Plunk
Died June 25, 2010 Serving During Operation Enduring Freedom
---
27, of Stillwater, Okla.; assigned to the 1st Battalion, 327th Infantry Regiment, 1st Brigade Combat Team, 101st Airborne Division (Air Assault), Fort Campbell, Ky.; died June 25 at Bagram, Afghanistan, of wounds sustained when insurgents attacked his unit using rocket-propelled grenades and small-arms fire. Also killed in the attack was Army Spc. Blair D. Thompson.
---
Family, friends say farewells on Independence Day
The Associated Press
TURPIN, Okla. — The auditorium at Turpin High School was packed on July 4 for Army Spc. Jared C. Plunk's funeral.
Plunk, 27, was killed June 25 in Afghanistan. Some stood in the doorway paying their respects. Music filled the room as friends, family and military personnel filed to their seats.
Plunk's casket sat in the band's pit, an American flag draped over it. To the side was his Turpin High School football jersey, No. 71.
"As I think of Jared, some thoughts came to me," the Rev. Stan Lehnart said. "He was not the valedictorian of Turpin. He was not the star of the football team. He was not the boy the girls ... wanted to sit next to at assemblies in this auditorium. He is the one who gave his life for us to sit here today. He is the one that served his country. He is a hero."
Lehnart described Jared as a jokester, always with a smile, and a twinkle in his eye.
"Today, as we celebrate Independence Day, we are reminded the price we pay for our freedom. Thank you, Jared," Lenhart said.
A slide show followed, accompanied by a medley of pop and country songs, then a member of Blue Star Mothers of America presented the family with a gold star banner.
Justin Plunk, Jared's brother, recalled the times when he and Jared were bunkmates: Twice as children, once at college and in basic infantry training.
Justin paused to regain composure as he said his brother "was a brave man. We should all be honored. I am.
"Jared, I miss you. The family misses you. Despite your absence, you bring the family warmth. I am proud of you and it was an honor to serve with you."
The Rev. Ronnie Hepperley referred to the fight in Afghanistan as a fight for religious freedom.
"Death can't stop the love. It can't stop the legacy of Jared. When you look at the blond-haired little boy, 9 months old, you will see Jared's legacy," Hepperley said of Plunk's son.
Bagpipes played as the casket was rolled out, followed by the family members wearing yellow ribbons and Army camouflaged ribbons over their hearts.
About 130 Patriot Guard motorcycle riders lined the street leading to the high school auditorium.
---
Passion for shooting started when he was young
The Associated Press
Jared Plunk had a passion for shooting guns by the time he was elementary school-age, according to his grandmother, Nelmalee Plunk. As a young boy, he got his hands on her pellet gun and took aim, sending glass pellets flying toward a door with a whack.
"He came in the house and he said 'Granny, I was shooting at the bricks, I wasn't shooting at the door,' " she said.
She described him as "a pretty smart kid" who was hardworking, did some farming and enjoyed life.
Plunk, 27, of Stillwater, Okla., died June 25 in Konar, Afghanistan, of wounds suffered when insurgents attacked his unit using rocket-propelled grenades and small arms fire. He was assigned to Fort Campbell, Ky.
Plunk grew up in the Oklahoma Panhandle town of Turpin. He played football and graduated from high school there before taking classes at Oklahoma State University, although he left to join the military.
Survivors include his wife, Lindsay, and two sons, 5-year-old Noah and baby Kason.
He also is survived two brothers, two sisters and a stepfather.
He was to be buried next to his father in Liberal, Kan.