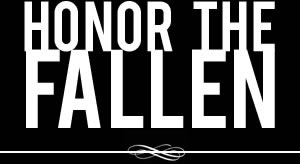 Honoring those who fought and died in Operation Enduring Freedom, Operation Iraqi Freedom and Operation New Dawn
Search Our Database
Army Spc. Jason A. Shaffer
Died April 5, 2007 Serving During Operation Iraqi Freedom
---
28, of Derry, Pa.; assigned to 1st Battalion, 12th Cavalry Regiment, 3rd Brigade, 1st Cavalry Division, Fort Hood, Texas; died April 5 in Baqubah, Iraq, of wounds sustained when a vehicle-borne improvised explosive device detonated near his Bradley Fighting Vehicle.
---
Soldier from Pennsylvania dies in Iraq
The Associated Press
PITTSBURGH — A soldier formerly from Westmoreland County was killed in Iraq after a car bomb detonated near his vehicle.
Army Spc. Jason Shaffer, 28, died April 5 while on patrol in Baqouba, the Defense Department said April 7. He served with the 1st Cavalry Division based in Fort Hood, Texas.
Shaffer's mother, Gwendolyn Shaffer of Huntley, Va., had said earlier that her son died in Basra. She also said he was a corporal.
Shaffer was a 1998 graduate of Derry Area High School and his family moved to Virginia in 2003, the year he enlisted in the Army. His mother said never regretted joining the Army, or the two tours of duty he was assigned to in Iraq.
"He felt that he needed ever since 9/11 to protect our country," she said. "He was our hero, protecting our freedom and all he believed in."
His father, Roger Shaffer, said his son loved the outdoors and was well-suited to perform surveillance and reconnaissance.
Shaffer is survived by a widow, Kathleen, and stepson in Hood River, Ore.