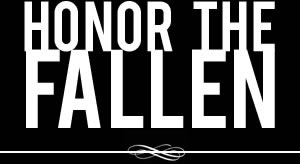 Honoring those who fought and died in Operation Enduring Freedom, Operation Iraqi Freedom and Operation New Dawn
Search Our Database
Army Spc. Jason J. Corbett
Died January 15, 2007 Serving During Operation Iraqi Freedom
---
23, of Casper, Wyo.; assigned to the 1st Battalion, 501st Parachute Infantry Regiment, 4th Brigade Combat Team (Airborne), 25th Infantry Division, Fort Richardson, Alaska; died Jan. 15 of wounds suffered in small-arms fire from enemy forces in Karmah, Iraq.
* * * * *
Mom, fiance remember life of fallen soldier
The Associated Press
CASPER, Wyo. — Amanda Dodson thought she lost him.
She'd hiked to the top of Alaska's Flattop Mountain with her new boyfriend, and on the way down, he went sliding off the edge of a snow field.
Jason Corbett, the young man with striking blue eyes and a blazing smile was gone.
Then Corbett called out for her. "Come on Amanda. Follow me."
Taking her time, she slid down toward his voice. He was waiting with his arms out, near a big rock.
"I'm going to hit that," she said.
"I won't let you," he answered. "I'll be here and I'll catch you."
Amanda slid into his arms.
Corbett died Jan. 15 in Karmah, Iraq, attempting to help a foot patrol from his platoon that was under enemy fire. When the call came in, the longtime Casper resident hopped into a Humvee. It was second nature. His friends needed help.
He died doing the things had wanted: Serving as an American soldier in combat. Doing something important.
"He was a person who made a difference because he cared so much about anybody, if it was a friend or even a stranger," his mother, Megan Schafer, said three days after his funeral. "He would do what he could to help them."
Corbett, 23, wasn't just a soldier. He liked fishing and Greek mythology. He loved sports, science and Latin. He sometimes wore wigs and dorky glasses when he went out with friends.
"He had only one pace, and he was fast," Dodson, 22, said.
Corbett was born in Oklahoma City, Okla., in 1983. He moved to Casper the following year with his mother.
He was a momma's boy, not because he was a pansy, Schafer said, but because he loved her so much. Other boys might have been embarrassed with a mom who liked to yell and cheer at little league games. Not Corbett.
"He was always proud of his mother," she said.
Corbett attended Fairdale Elementary, then Centennial Junior High, before graduating from Kelly Walsh High School in 2001. By then, he and his stepbrother had already spoken to an Army recruiter.
But it wasn't until a few years later, around Christmas 2003, when Corbett decided to sign up.
"He wanted to do something different," Schafer said. "He wanted to do something important."
The United States had invaded Iraq that spring and Schafer was concerned about her son joining the military during war time.
"But I thought, since he wants to do special forces, that means he's got three years of training before he would go anywhere," she said. "And I was hoping and praying it would be done by then."
Ultimately, however, Corbett decided not to pursue the special forces. He became an infantryman and paratrooper instead.
His Army career began in May 2004 with boot camp and then Airborne training at Fort Benning, Ga. He wanted to be stationed in Alaska, and got his wish, moving to Fort Richardson, outside of Anchorage, in November of that year.
Alaska turned out to be a great fit for a Casper kid who loved the outdoors. But it was special for another reason. In Anchorage, Corbett met the love of his life.
Over Memorial Day Weekend 2005, another soldier introduced him to Amanda Dodson, an Alaska girl who shared his passion for the outdoors.
"Here's Jason with his blazing, brilliant smile," Dodson said, recalling their first meeting. "It just took my breath away."
They fell for each other quickly and were soon inseparable. Instead of hanging out with the boys, Corbett would spend time with Dodson and her family. They'd fish for salmon in the Kenai River, or stay at her family's cabin on Skilak Lake. He taught her to drive a manual transmission in "Blue Steel," his Subaru.
But there was still a war, and by the fall of 2005, he learned that his unit would be deployed to Iraq. Despite the danger, he looked forward to combat.
"You know, Mom, if I don't get deployed I'll just have to sign up again," he once told his mom.
He also spoke about the possibility of his own death.
"There is a chance that some of us aren't coming back," he told her.
"I don't think he was afraid to die as much as he didn't want to hurt us," Schafer said. "He didn't want us to suffer."
Jason Corbett died at 4 p.m. local time in Karmah, Iraq. He was the only casualty among the soldiers who responded to the foot patrol in trouble. He had responded less than 5 minutes after the call for help came in.
About 6:30 p.m. Casper time on that same day, a man in military uniform approached the door of Schafer's home, near Wyoming Medical Center in Casper. When she first saw him, she wondered why he was out fundraising.
"And so I opened the door, and he said, just like they do in the movies, 'The Department of Defense, U.S. Army, regrets to inform you ...' and that's all I heard," Schafer recalled, her voice wavering. "Needless to say I couldn't breathe. I went numb."
She called Dodson, but hesitated, trying to determine whether her son's fiancee had someone nearby for support once she heard the news. Finally, Dodson sensed something was wrong and asked what happened.
"The worst," Schafer replied.
Jason and Amanda planned to marry when his tour in Iraq ended. In May, he was to spend his leave in Alaska, attending her college graduation and shopping for an engagement ring. He hadn't popped the question yet, but planned to during that trip.
His buddies in the Army were giving him trouble about it. Go on and just ask her, they said.
The couple would start a life together in Alaska, and after his time in the Army was finished, he would go back to school and get a college degree. Perhaps he'd become a radiologist.
Instead, he was buried Tuesday in Casper, with full military rites. Hundreds of mourners watched men in uniform slowly carried his flag-draped casket to a grave not far from his mother's home.
"I think he would be amazed at how much he affected peoples' lives," Schafer said.
Tears were shed, of course, but Corbett wouldn't have wanted his friends and family to be sad.
"Before he left, I'd cry," Dodson said. "He'd say, 'Please don't cry. It kills me when you cry."'
As he prepared to leave for Iraq, Corbett told his fiancee that they'd just take their separation one day at a time. That's what she's trying to do now.
"I don't want for him to see me like this," she said. "It would just pain him. I try to be strong for him."
Corbett's mother, meanwhile, is setting up a scholarship in his honor at Casper College. She's hoping to raise $250,000, enough for several two-year scholarships.
"Then he will continue to do what he has always done, which is to help people," she said.
Corbett may be gone, but his mother and fiancee, both women of strong Christian faith, believe they will see him again.
"I know he is in Heaven. I know he is," his mother said. "And I keep telling people that I hope I can be good enough to get there."
For now, they will have to hold onto memories and pictures, like the one he gave to Dodson before leaving for Iraq. On the front, they pose together, happy; their lives together just beginning. On the back, Corbett wrote a message to his love. She keeps it with her always and has read it over and over again.
"I know what you are about to go through is going to be tough," he wrote. "It takes a very special woman, but that's exactly what you are. You are my special woman. I'll always be thinking of you and the great experiences we had. Always looking forward to the experiences to come. I know we cannot be together physically, but know that I am always with you mentally, and together we can accomplish anything. I love you with all of my heart, all of my heart and soul, and can't wait to see and be with you again."