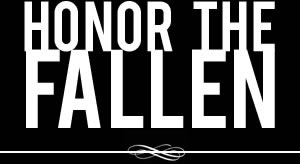 Honoring those who fought and died in Operation Enduring Freedom, Operation Iraqi Freedom and Operation New Dawn
Search Our Database
Army Spc. Jeremiah T. Sancho
Died October 13, 2011 Serving During Operation Enduring Freedom
---
23, of Palm Bay, Fla.; assigned to 3rd Squadron, 71st Cavalry Regiment, 3rd Brigade Combat Team, 10th Mountain Division, Fort Drum, N.Y.; died Oct. 13 in Lam, Kandahar province, Afghanistan, of injuries
caused by
an improvised explosive device.
---
Body of fallen Fla. soldier returns to hometown
By R. Norman Moody
(Melbourne, Fla.) Florida Today
"I love you the 'mostest,' " Army Spc. Jeremiah "Jerry" Sancho told his wife the last time they talked.
"I would say, 'I love you,' " his wife, RaiAnne Sancho said recently, fighting back tears. "He would say, 'I love you the mostest.' "
Sancho, 23, of Palm Bay, Fla., who was serving with the Army's 3rd Squadron, 71st Cavalry Regiment, 3rd Brigade, 10th Mountain Division, died Oct. 13 in Kandahar province, Afghanistan, when a roadside bomb hit his patrol.
"I'm missing him horribly, I'm screaming inside," his mother, Janet Diaz, said. "I was proud to say that was my son."
Sancho's body returned home Oct. 25, his body met at Melbourne International Airport by family and a police-led escort of more than 100 veterans on motorcycles, plus two dozen cars and trucks. Police maintained rolling roadblocks for the motorcade's seven-mile trip to a funeral home.
"We're here to offer the family any support we can, to offer proper honors to our fallen brother," Peter "Pooz" Puzzo told the veterans who gathered at the airport, some on short notice for the escort.
"I'm here because I'm a veteran," said Chip Hanson, a Vietnam veteran who served with the Marine Corps. "I was one of the fortunate ones. I came home."
RaiAnne Sancho smiled when she remembered her husband's silly jokes and his shyness, and she cried when she recalled their time together. They had been neighbors before they started dating.
"I knew him, but we never really talked," she said. "He was too shy, he wouldn't talk to me."
Sancho moved to Palm Bay at an early age from New York. He used to play in his backyard dressed in an oversized military uniform given to him by his grandfather, Edward Izquierdo, who raised him for several years before he went to live with his mother and stepfather, Bernardo and Janet Diaz, and two brothers and a sister. Bernardo Diaz called him son.
"I brought him up in the Christian faith," Izquierdo, an ordained minister, said choking back tears. "I had a wonderful time with him."
Sancho went from the childhood make-believe soldier to the Marine JROTC program at Palm Bay High, where he graduated in 2007. He joined the service because jobs were few, but he came to love it.
Even after joining the Army, he never gave up his dream of attending Full Sail University. He was interested in entertainment, movies and photography. He played the bass guitar and drums.
Shortly after joining the Army, Sancho married RaiAnne Bocco.
His uncle, Eddy Izquierdo, remembers the couple's meeting.
"He said, 'Uncle, I found a real redhead,' " Izquierdo said.
He liked to play video games and would mimic some of the characters' moves when he thought no one was looking.
"We used to catch him a lot," his 19-year-old brother, Bernardo Jr. said, drawing laughter from other family members. "He would stop and run to the window. He would stand there being embarrassed."
While deployed, Sancho stayed in touch with his family through video calls and Facebook. Sancho's last communication with his stepfather talked about his likely return in time for Thanksgiving.
"Ya I should be home around the 19 or 21 of Nov but that depends on what missions are going on and how many birds they got in the sky," Sancho wrote.
"Alright buddy love you and praying for you. Keep taking care of us son, and be safe," Diaz wrote.
"Love you too, see you guys soon," Sancho responded.