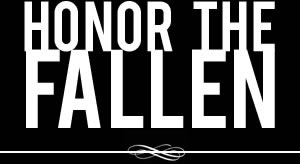 Honoring those who fought and died in Operation Enduring Freedom, Operation Iraqi Freedom and Operation New Dawn
Search Our Database
Army Spc. Jeremy L. Ridlen
Died May 23, 2004 Serving During Operation Iraqi Freedom
---
23, of Clinton, Ill.; assigned to the 1544th Transportation Company, Army National Guard, Paris, Ill.; killed May 23 by small-arms fire after insurgents detonated explosives in a dump truck on the side of the road as his military convoy passed by in East Fallujah, Iraq.
---
Illinois Guardsman killed in Iraq truck bombing
Associated Press
SPRINGFIELD, Ill. — An Illinois National Guardsman was killed in Iraq when a truck rigged with explosives detonated next to his supply convoy, military officials said Tuesday.
Army Spc. Jeremy Ridlen, 23, died Sunday near Fallujah, according to a release by the Illinois Army National Guard.
Ridlen, of Clinton, graduated from Maroa-Forsyth High School in 1998 and had a twin brother serving in the same unit, family members said Monday. Ridlen enlisted in the military the same year and was assigned to the 1544th Transportation Company, based in Paris.
"I am deeply saddened by the tragic news of Spc. Ridlen's death," said Brig. Gen. Randal Thomas, Adjutant General of the Illinois National Guard.
Before the twin brothers left the Decatur area for their deployment to Iraq, the Rev. Marlin Jaynes of the Peoples Church of God in Decatur said they stood in a prayer circle of more than 100 people at the church where they had grown up and received a special blessing.
Jeremy Ridlen's aunt, Greta Ridlen of Decatur, remembered Jeremy as a quiet kid who was very active with his church. She said the twin brothers were inseparable.
"They've never been separated ever, even when they went into Iraq," she said.
Jaynes said Jeremy and Jason Ridlen played on the church softball team and traveled as far as Oklahoma City to play in tournaments. He said they were fun-loving and each had a good sense of humor, but also were aware of the seriousness of their deployment.
"When we talked before they left, they said they did not want any publicity if anything happened to either of them," Jaynes said. "That's the type of young men they were."