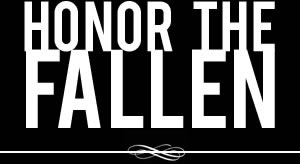 Honoring those who fought and died in Operation Enduring Freedom, Operation Iraqi Freedom and Operation New Dawn
Search Our Database
Army Spc. Jeremy M. Heines
Died June 26, 2004 Serving During Operation Iraqi Freedom
---
25, of New Orleans; assigned to Company C, 1st Battalion, 9th Cavalry Regiment, Fort Hood, Texas; killed June 26 when his patrol came under attack by rocket-propelled grenades and small-arms fire in Baghdad.
---
Louisiana soldier killed in Iraq firefight
Associated Press
NEW ORLEANS — Brenda Jobin was preparing for work when a military officer appeared at her front door.
"Once I saw the uniform, I just (thought), 'My baby,"' said Jobin, whose 23-year-old son, Spc. Jeremy Heines, was fighting in Iraq.
Heines' mother and stepfather, Henry, were informed that the young soldier had died in a firefight Friday night in Iraq when a rocket-propelled grenade punched through the windshield of his military vehicle.
"I just froze. I went into shock," Jobin said. "He was my heart. He wanted to do his part for his country."
Heines had joined the army after the Sept. 11 terrorist attacks, and married a fellow soldier at Fort Hood, Texas, last year. They celebrated their first anniversary in Baghdad.
Heines' fellow soldiers in the 1st Cavalry's 1st Battalion characterized him as a perpetually upbeat guy who planned to come back to New Orleans and open a bar and start a family.
He was nicknamed "Ketchup" and would sneak meals to Iraqi children and help his friend fight off war-induced depression.
"I never really saw him in a bad mood," Dejuan Williams, 23, of Louisville, Ky., said.
Williams was separated from his helmet and weapon by the impact of the rocket-propelled grenade that claimed Heines' life.
"He always would put a smile on your face. You could be having your worst day, and he would just say, 'Look on the bright side' or make a joke, and you would be out of that bad mood in just a second," Williams said.
Heines met his wife, Kristine Hanks of Florida, at Fort Hood. They had no children.
"He was the most outspoken guy I've every met about loving his wife," Spc. Christopher "Angel" Jesseman, 26, of Sanbornton, N.H., said.
Jobin last saw her son March 16 at Fort Hood, just before he left for Iraq.
"He called me on my cell phone all the time and tried to e-mail us every couple of days," Jobin said. "I was always telling him to stay safe and keep his head down, and he'd tell me he drove a Bradley (armored vehicle) — what could happen to him?"
She last spoke to him Thursday.
Heines graduated from Redeemer-Seton High School in 1998, his mother said. He had a younger sister and a younger brother, the children of his mother and stepfather. He had four siblings from his father, who lives in Georgia, from other marriages.