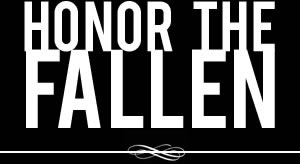 Honoring those who fought and died in Operation Enduring Freedom, Operation Iraqi Freedom and Operation New Dawn
Search Our Database
Army Spc. Jessica L. Cawvey
Died October 6, 2004 Serving During Operation Iraqi Freedom
---
21, of Normal, Ill.; assigned to the 1544th Transportation Company, Illinois Army National Guard, Paris, Ill.; killed Oct. 6 when an improvised explosive device detonated near her convoy vehicle in Fallujah, Iraq.
---
Illinois soldier remembered as dedicated mother
Associated Press
SAVOY, Ill. — A soldier who was killed in Iraq was remembered Friday as a woman who was dedicated to her family, especially her 6-year-old daughter.
Jessica L. Cawvey, 21, of Mahomet, was killed Oct. 6 in an explosion near her convoy that was traveling on a main supply route in Fallujah, Iraq.
The Rev. Clarence Cawvey said his niece was a generous person who loved adventure.
"She joined the service because she wanted to provide the right future for her daughter," Cawvey said at her funeral Friday evening in Savoy.
According to The News-Gazette in Champaign, about 400 people, including many members of the Paris-based 1544th Transportation Company, attended the service in which Cawvey was posthumously promoted from specialist to sergeant.
She also was awarded the Purple Heart for her injuries and the Bronze Star for her months of service in Iraq, said Major Tim Franklin of the Illinois Army National Guard.
Jessica Cawvey lived in Normal and was a junior accounting major at Illinois State University before she was sent overseas. She was the 1544th's second female soldier to die fighting in Iraq.
The first, Sgt. Shawna Morrison, 26, was killed Sept. 5 in a mortar attack that also killed another fellow member of the 1544th, 23-year-old Spc. Charles Lamb. Other members of the unit killed since the 1544th was deployed this year are Sgt. Ivory Phipps, 44, of Chicago and Spc. Jeremy L. Ridlen, 23, of Maroa.
The 1544th is attached to the Army's 13th Corps Support Command, which oversees distribution of military fuel, food and other supplies to U.S. forces across Iraq.