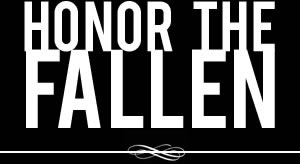 Honoring those who fought and died in Operation Enduring Freedom, Operation Iraqi Freedom and Operation New Dawn
Search Our Database
Army Spc. John O. Tollefson
Died July 27, 2005 Serving During Operation Iraqi Freedom
---
22, of Fond du Lac, Wis.; assigned to the 411th Military Police Company, 720th Military Police Battalion, 89th Military Police Brigade, Fort Hood, Texas; killed July 27 when an improvised explosive device detonated near his Humvee during a patrol in Ashraf, Iraq. Also killed was Army Spc. Adrian J. Butler.
---
Fond du Lac soldier killed in Iraq
Associated Press
FOND DU LAC, Wis. — A soldier from Fond du Lac has been killed in the war in Iraq, friends of the family say.
Ed Hammer confirmed Thursday evening that Spc. John O. Tollefson, 22, was one of two soldiers killed Wednesday by an improvised explosive device while on patrol, but the Department of Defense did not immediately release any information about the death.
Tollefson, the son of Walter Tollefson of Fond du Lac and Mary Steinman of Rosendale, was a 2001 graduate of Goodrich High School, where his football coach, Mike Dressler, had fond memories of him.
"He had two concussions within a week apart. The doctor said he shouldn't play anymore," Dressler said. "He was a starter at the outside linebacker spot. John did not play football his senior year, but he stayed with the program and helped us with duties on the field. He loved the game so much he began the process to become came an official and began to officiate youth football programs.
"It tells you the kind of heart the young man has. Too many times today people find excuses on why not to do something. John found a way to do it."
Dressler said Tollefson's death and those of other soldiers touched communities as a whole.
"They all touch the lives of people in the community, not just immediate family circle," he said. "They were the kind and caring people."
Fond du Lac City Councilman Sal Curcurio, a friend of the family, said the young man who was the 41st Wisconsin service member reported killed in Iraq was interested in cars and motors as well as football.
"It seems like it's always the good kids that get killed, and this time it really, really was," Curcurio said.
Curcurio said Tollefson had regular contact with his family while in Iraq and was proud to be a soldier.
"Parents should never have to bury their son," Curcurio said. "But at least we can rest knowing that he was doing what he wanted to be doing."
---
Parents of fallen soldier ask for prayers for troops

Associated Press
FOND DU LAC, Wis. — The parents of a Fond du Lac soldier killed in Iraq called for prayers for U.S. troops after their son's funeral Tuesday.
Their son, Spc. John Oliver Tollefson, 22, was killed July 27 by an improvised explosive device while on patrol in Iraq.
"John was a very caring son, a loving son, a companion and a friend. He's surely going to be missed and never forgotten," Wally Tollefson said at a brief press conference at the Sacred Heart Catholic Church.
"Please pray for all our troops. They need our prayers," he added.
His mother, Mary Steinman, said that since John's death, she's been overwhelmed with support from people she never knew before who have loved ones in the military.
"Please don't forget John," she said. "He's a great kid and he's going to be very, very missed."
Tollefson, was one of two Wisconsin soldiers killed in Iraq that day. The other was Army Capt. Benjamin D. Jansky, 28, of Oshkosh, who died after his vehicle was accidentally struck by another military vehicle.