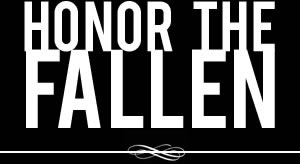 Honoring those who fought and died in Operation Enduring Freedom, Operation Iraqi Freedom and Operation New Dawn
Search Our Database
Army Spc. Jose A. Rivera-Serrano
Died December 27, 2004 Serving During Operation Iraqi Freedom
---
26, of Mayaquez, Puerto Rico; assigned to the 2d Battalion, 5th Cavalry Regiment, Fort Hood, Texas; died Dec. 27 of wounds sustained when an improvised explosive device hit his vehicle in Baghdad.
---
Puerto Rican soldier killed in Iraq
Associated Press
SAN JUAN, Puerto Rico — A Puerto Rican soldier was killed in Iraq when a roadside bomb exploded as his vehicle passed, the Army said Tuesday.
Spc. Jose A. Rivera Serrano, 26, died in the attack in Baghdad on Monday, Army spokesman Jose Pagan said.
Rivera became the 23rd person from the Caribbean territory to be killed in the U.S.-led wars in Iraq and Afghanistan.
Rivera was assigned to B Company, 2nd Battalion, 5th Infantry Division, based out of Fort Hood, Texas, Pagan said.
His parents live in the west-coast city of Mayaguez and they said he will be buried in Puerto Rico.
"He called me a few days ago and he told me that he loved me very much and he would be here soon," his mother, Myrna Serrano, said.
Rivera enlisted in the military because of money problems after studying at a vocational school in Mayaguez, Serrano said.
He is also survived by four siblings, his wife and four children from two separate marriages who live in the United States, Pagan said. Funeral arrangements were not immediately available.
At least 1,325 members of the U.S. military have died since the beginning of the Iraq war in March 2003, according to an Associated Press count.
Puerto Rico's 4 million people cannot vote for U.S. president and have no vote in the U.S. Congress, though they are American citizens and have served in the U.S. military for generations.