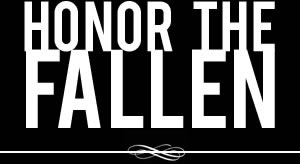 Honoring those who fought and died in Operation Enduring Freedom, Operation Iraqi Freedom and Operation New Dawn
Search Our Database
Army Spc. Joseph C. Thibodeaux
Died September 1, 2004 Serving During Operation Iraqi Freedom
---
24, of Lafayette, La.; assigned to Headquarters and Headquarters Company, 2nd Brigade Combat Team, 25th Infantry
Division (Light), Schofield Barracks, Hawaii; killed Sept. 1 in Hawijah, Iraq, when his patrol came under enemy attack.
---
Louisiana soldier killed in Iraq
Associated Press
LAFAYETTE, La. — Spc. Joseph C. Thibodeaux III, of Lafayette, was killed near Hawija in northern Iraq by enemy gunfire.
Thibodeaux, a 24-year-old sharpshooter, died Wednesday.
His father, Joseph C. Thibodeaux Sr., said his son was in a convoy when a roadside bomb disabled the vehicle he was in. When he got out, a sniper shot him, the only casualty in his unit.
His mother, Rebecca Thibodeaux, said her son visited last month before leaving for Iraq. He had previously been stationed in Hawaii.
Thibodeaux was attached to the Army's 25th Infantry Unit, his father said. He had just re-enlisted and had been accepted to teach at the Army sharpshooter school, but those orders were put on hold for duty in Iraq.
When he went to Iraq last month, he was part of a small squad that was to set up a weapons range and teach marksmanship. His job also consisted of reconnaissance work, his father said.
Besides his parents, Thibodeaux is survived by two brothers, a sister and a half-sister.
---
High school honors former student killed in Iraq
LAFAYETTE, La. — A soldier killed in Iraq was honored Friday by more than 3,000 people who gathered outside his alma mater as his casket passed by the front of the school.
Spc. Joseph C. Thibodeaux was one of two Lafayette High School graduates who died within a week of each other in Iraq, just days before the U.S. military death toll in the Iraq war surpassed 1,000.
As his body was taken down the street in front of the school on its way to Holy Cross Church, some of the mourners waved American flags. The procession passed under a giant American flag mounted between two fire department ladder trucks.
Thibodeaux, 24, a sharpshooter, was killed Sept. 1 near Hawija in northern Iraq by enemy gunfire.
Next week, the school will repeat the honor for David Burridge, 19, one of seven Marines killed Sept. 6 in a suicide car bombing north of Fallujah.
Thibodeaux took leave from his United Parcel Service job in Louisiana and joined the Army because he wanted to do more with his life, said his father, Joseph Thibodeaux Sr.
He was such a good marksman that at one time he had hoped to go to the Olympics and planned to be a sharpshooting instructor in the Army until the war put those plans on hold.
"He lived as if he were invincible, and now, he'll forever be invincible," said Jerome Thibodeaux, his brother.
Thibodeaux was a 1998 graduate of Lafayette High. Burridge graduated in 2003.
It's a tradition for the school to honor its alumni with a funeral procession in front of the school. But it's a tradition that has not been performed for anyone so young in a few years, Principal Patrick Leonard said.
— Associated Press