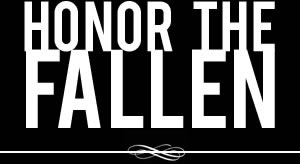 Honoring those who fought and died in Operation Enduring Freedom, Operation Iraqi Freedom and Operation New Dawn
Search Our Database
Army Spc. Joseph L. Lister
Died November 20, 2003 Serving During Operation Iraqi Freedom
---
22, of Pleasanton, Kan.; assigned to 1st Battalion, 34th Armored Regiment, 1st Infantry Division, based in Fort Riley, Kan.; killed while riding in a convoy Nov. 20 when his vehicle was hit by an improvised explosive device in Ramadi, Iraq.
---
Fifth soldier from Kansas, 16th from Riley, killed in Iraq
Associated Press
TOPEKA, Kan. — A Pleasanton resident who gained maturity in the Army and had a strong religious faith has become the fifth Kansas soldier and the 16th from Fort Riley to die serving in Iraq.
The Army post said that Spc. Joseph L. Lister, 22, died Nov. 20 in Ar Ramadi when the convoy in which he was traveling was hit by a homemade bomb.
Lister is survived by his wife and an infant son at Fort Riley. People who knew him said that he'd become more mature and confident and was proud of his military service.
"Everything was really clicking for him," said the Rev. Jim Landrum, pastor at First Baptist Church in Pleasanton, where Lister was baptised in 1999.
Landrum said Lister could be headstrong as a teenager. John Heidrick, a Pleasanton High School, from which Lister graduated in 1999, described Lister as sometimes ornery.
"He responded pretty good most of the time to some guidance and structure," Heidrick said. "He was very proud of what he was doing. He was very proud of being in the Army."
Landrum said Lister showed pride in his faith in part by getting a large cross tattooed on his back.
According to accounts from family, Landrum said, Lister was with two other soldiers when the attack occurred and probably would have preferred to die instead of the others.
"Joe had such a strong faith, he had no question about where he would spend eternity," Landrum said.
Heidrick, a retired Air Force intelligence officer, teaches special education classes at Pleasanton High School, helping students with study skills. He said he helped Lister stay organized and focused on school assignments.
Lister moved to Pleasanton from Lawrence as a high school freshman to live with his grandparents, Heidrick said.
"He seemed like a lost kid, and the military is a family, and you are well taken care of in the military," Heidrick said.
Lister sang in both the school choir and church choir.
"He didn't have a great voice or anything, but he had a lot of enthusiasm," Heidrick said.
Heidrick said that while in high school, Lister had talked about becoming a history or special education teacher. Heidrick said he had been surprised by Lister's decision to enlist in the Army in 1999.
Lister was assigned to Company B, 1st Battalion, 34th Armored Regiment, 1st Brigade, 1st Infantry Division. He joined the Army in August 1999 and had been stationed at Fort Riley since July 2002. He was an armor crewman who deployed to Iraq in September.
About 6,500 Fort Riley soldiers are deployed in Iraq. The post deployed 12,000 troops in 1990 for the Persian Gulf War, losing 18 soldiers during combat.
Heidrick said duty in Korea had prepared Lister for service in the Gulf.
"I think he knew he would eventually go somewhere to fight the war on terrorism," Heidrick said. "He was ready to do it."
The news of the post's 16th death, the third in 10 days, was being felt by families still living at Fort Riley.
"Everyone knows this is to be expected, but this is still very painful," said Pearl Speer, the post's director of community services. "Life is going to go on and they're not going to defeat us in those ways."