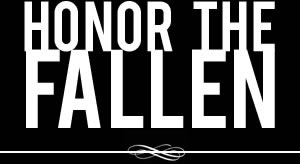 Honoring those who fought and died in Operation Enduring Freedom, Operation Iraqi Freedom and Operation New Dawn
Search Our Database
Army Spc. Joshua I. Bunch
Died August 6, 2004 Serving During Operation Iraqi Freedom
---
23, of Hattiesburg, Miss.; assigned to the 91st Engineer Battalion, 1st Cavalry Division, Fort Hood, Texas; killed Aug. 6 when his vehicle was attacked by small-arms fire and rocket-propelled grenades in Baghdad.
---
Flags lowered to half-staff to honor fallen soldier
Associated Press
HATTIESBURG, Miss. — Friday was declared a day of mourning in Hattiesburg for the funeral of Spc. Joshua I. Bunch, who was killed in an ambush in Iraq a week earlier.
Hattiesburg Mayor Johnny DuPree ordered flags at city buildings lowered to half-staff on Wednesday.
"We plan on acknowledging his importance to Hattiesburg by flying our flags at half-staff and proclaiming a day of mourning," the mayor said.
Bunch, 23, of Hattiesburg, died last Friday when Iraqi insurgents firing small arms and rocket-propelled grenades ambushed the Humvee in which he served as the gunner.
Bunch was killed when the Humvee overturned.
He is the son of Karen and Bill Bunch, a retired Hattiesburg firefighter.
DuPree and businessman James Moore urged residents last week to support the Bunch family by lining the route from Moore Funeral Home to Bunch's final resting place in Highland Cemetery.
"I feel like this community would like some way to stand up and show respect for someone who has given all that they can give and show respect to the family," Moore said.
DuPree wanted the family to see the supporters along the route with American flags on Friday when the procession was scheduled to leave the funeral home between 10:30 and 10:40 a.m.
Visitation was held Thursday at the funeral home following a private meeting between the family and Brig. Gen. Roger Shields, commander of the Mississippi National Guard's 66th Troop Command.
At that time, the family was presented with Bunch's Purple Heart and Bronze Star, said Lt. Col. Tim Powell, a National Guard spokesman.
American Legion Post 24 made plans to present the family with a Gold Star banner, signifying the death of a family member in action, said post chaplain Clif Evans.