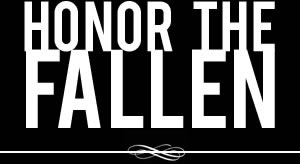 Honoring those who fought and died in Operation Enduring Freedom, Operation Iraqi Freedom and Operation New Dawn
Search Our Database
Army Spc. Joshua L. Knowles
Died February 5, 2004 Serving During Operation Iraqi Freedom
---
23, of Sheffield, Iowa; assigned to the 1133rd Transportation Company, Army National Guard, Mason City, Iowa; killed Feb. 5 when he was hit by a mortar round at a Baghdad International Airport checkpoint.
---
Family, friends bury slain Iowa soldier
By Ryan J. Foley
Associated Press
ROCKWELL, Iowa — At a solemn Valentine's Day funeral, friends and family remembered an Iowa soldier killed in Iraq as a fun-loving man who found his calling in the military.
Spc. Joshua Lincoln Knowles, 23, "discovered his true love of God and country" during his time in the National Guard, which he joined as he graduated high school in 1999, the Rev. Dennis Cahill said at the funeral.
Knowles' service ended Feb. 5, when a mortar round struck the military truck he was driving at a checkpoint near the Baghdad International Airport. He was killed — the tenth Iowan to die in Iraq — and a passenger was injured.
On Saturday, more than 300 family members, friends, and acquaintances packed the Sacred Heart Catholic Church in Rockwell, 10 miles south of Mason City, to say farewell to Knowles, who lived his whole life in nearby Sheffield.
Noting Valentine's Day is usually associated with love, not loss, Cahill asked those attending the funeral to share their love with Knowles' family.
His mother, father, and two younger sisters sobbed. Fellow soldiers cried. Friends hugged. And they all remembered their time with the sports buff who could also be a prankster.
They laughed at the time Knowles died his hair blue and red for an Independence Day parade. They remembered when he ate 64 ounces of ketchup in two days with potato chips; an off-color poem he once read out loud at work; the time he butchered "Friends in Low Places" singing karaoke.
Knowles played football and track in high school, and also liked golfing, smowboarding, and playing paintball, his family said.
"He was an exuberant young man who lived life to the fullest and pushed the limits with best intentions," said Cahill, who eulogized Knowles at the request of his family.
Pointing to a picture of Knowles dancing in the funeral program, Cahill said: "We believe he is dancing today in Heaven."
The church filled up more than 30 minutes before the service, and the overflow crowd packed into a nearby school cafeteria to listen to the mass.
Later, hundreds came to a cemetery south of Rockwell to see Knowles buried with full military honors. Soldiers gave him a gun salute and played taps as the crowd paid its respect with prayers.
He was posthumously awarded the the Bronze Star, for heroic achievement during war, and the Purple Heart, given to those wounded in war.
Knowles was studying criminal justice at a community college and working as a woodworker in Mason City before he was called up.
"He had wanted to make the National Guard his career and was very proud to be a soldier," his family said in a statement.
Knowles was a member of the 1133rd Transportation Company in Mason City, which arrived in Kuwait in April 2003. The unit spent four months there before moving to Iraq, mostly transporting equipment and supplies.
Knowles would sign letters home "Peace from the Middle East." He sent his family a shirt that said "U.S. Soldiers Never Die — They Just Take Cover Until the Next Mission."
American flags fluttered in the wind on just about every corner of this small town. At the Farmers Co-op in downtown, a sign read: "God Bless Josh Knowles and the 1133rd."
---
Funeral set Saturday for soldier killed in Iraq
SHEFFIELD, Iowa — Funeral services for a Sheffield soldier killed in Iraq were scheduled for Feb. 14 at Sacred Heart Catholic Church in Rockwell, Iowa.
Spc. Josh Knowles, 23, a member of the 1133rd Transportation Company, died Feb. 5 in a mortar attack near Baghdad International Airport.
Burial will be in the Sacred Heart Cemetery at Rockwell.
Staff Sgt. Daniel Cahalan, also of the 1133rd Transportation Co., left Mason City Tuesday for Dover Air Force Base in Delaware to escort Knowles' body back to North Iowa.
The military cargo truck that Knowles and his driving partner, Sgt. Peter Bieber, 32, of Nora Springs, were in took a direct hit to its cab while at a check point at 2:15 p.m. Thursday, according to the Iowa Army National Guard.
— Associated Press