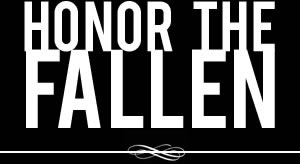 Honoring those who fought and died in Operation Enduring Freedom, Operation Iraqi Freedom and Operation New Dawn
Search Our Database
Army Spc. Joshua P. Dingler
Died August 15, 2005 Serving During Operation Iraqi Freedom
---
19, of Hiram, Ga.; assigned to the 1st Battalion, 108th Armor Regiment, Georgia Army National Guard, Calhoun, Ga.; killed Aug. 15 when his Humvee accidentally rolled over into a canal in Mahmudiyah, Iraq. Also killed were Sgt. Thomas J. Strickland and Sgt. Paul A. Saylor.
---
Soldier killed in Humvee accident
Associated Press
On the door to Joshua P. Dingler's closet hangs a picture of him and his high school sweetheart, Katelyn Wood, taken when they attended an ROTC military ball. It was their first date.
Before leaving for Iraq, he had asked her father for his blessing to marry her. He planned to go to college, study history and then teach high school.
"Josh died loving what he did and he died for this country. He loved this country. He gave his life so we could be here doing what we're doing today and his family supported him 100 percent," said Rev. Tony Samples, the family's pastor.
Dingler, 19, of Hiram, Ga., died Aug. 15 in Mahmudiyah when his vehicle rolled over into a canal. He was assigned to Calhoun and died on the second anniversary of his enlistment.
Katelyn held a "just-in-case" letter he had written to her on notebook paper. The closing sentence was "Yours to the very end."
Dingler also is survived by his parents, Karen and Tommy. After being told of the death, Karen Dingler hugged her son's old dress green uniform and buried her nose in it, breathing in hard.
"I'm so glad it smells like him," she said.