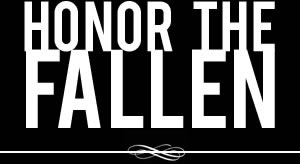 Honoring those who fought and died in Operation Enduring Freedom, Operation Iraqi Freedom and Operation New Dawn
Search Our Database
Army Spc. Joshua U. Humble
Died February 26, 2006 Serving During Operation Iraqi Freedom
---
21, of Appleton, Maine; assigned to the 1st Squadron, 71st Cavalry, 1st Brigade Combat Team, 10th Mountain Division, Fort Drum, N.Y.; killed Feb. 26 when an improvised explosive device detonated near his Humvee during patrol operations in Baghdad. Also killed was Spc. Clay P. Farr.
---
Family, friends and supporters honor Maine soldier at funeral
BELFAST, Maine — Family and friends and scores of men and women in uniform gathered Tuesday night to bid farewell to Army Spc. Joshua Humble of Appleton, a soldier whose life was claimed by a roadside bomb in Baghdad.
With flags at half-staff, an Army honor guard from the 10th Mountain Division fired a 15-gun salute in Humbles honor. Afterward, the soldiers placed their rifles in a pyramid and presented Humble's mother with the flag from her son's coffin.
Staff Sgt. Robert Preusser, of Belton, Texas, learned of Humble's death four hours before boarding a bus to the airport for a two-week leave at home.
"He was a funny, funny guy, wise beyond his years. Just an outstanding person," Preusser told the Bangor Daily News. "He was the first one to slap you on the back when you were feeling down or upset, the first to come up with a joke that would really crack you up. He was great with the Iraqi people. There is a lot of good going on over there, despite this tragedy."
Speaking at Crabiel-Riposta Funeral Home, Army Chaplain Lt. Earl Weigelt described Humble as a loving son who cared deeply for his family and his mission in the Army. Weigelt said the young soldier was proud that the Iraqi children would live in freedom.
Humble and his close friend, Spc. Clay Farr, 21, of Bakersfield, Calif., died after a roadside bomb went off near their vehicle on Feb. 26.
Humble was to attend Farr's wedding later this year.
Humble enlisted in the Army in 2004 and was deployed to Iraq in August. For his service to his country Humble was awarded the Bronze Star, Purple Heart, Army High Achievement medal and Good Conduct medal, among others.
— Associated Press
---
Two Fort Drum soldiers killed by roadside bomb in Iraq
FORT DRUM, N.Y. — Two soldiers from Fort Drum were killed in Iraq when a roadside bomb went off near their patrol vehicle, the military said Wednesday.
Spc. Clay Farr, 21, of Bakersfield, Calif., and Spc. Joshua Humble, 21, of Appleton, Maine, died Sunday in Baghdad, according to the Defense Department.
The cavalry scouts were assigned to the 1st Squadron, 71st Cavalry, 1st Brigade Combat Team, 10th Mountain Division. They both joined the Army in January 2004 and deployed to Iraq in August, Fort Drum said in a statement.
Shortly after Farr enlisted, his 16-year-old fiancee was killed in a car accident. That didn't stop him from delaying his training, his family said.
"He loved defending his country. He was very patriotic," his father Patrick Farr told The Bakersfield Californian. "When the war first started, he was in high school. If I would have let him enlist at that age, and the Army would have taken him, he would have gone right then."
Farr graduated in 2003 from Centennial High School in Bakersfield. Although he will be buried at Arlington National Cemetery, a casket of mementos will be buried next to his fiancee.
"He would not have been happy doing something behind the lines. He's the type that wanted to be right out in the action," his mother Carrol Alderete told the newspaper.
Humble attended Camden Hills Regional High School in Rockport, Maine, from 1999 to 2002, a school official said. He is survived by his parents, a brother and a sister.
His family referred media calls to Maj. Michael Backus, a public affairs officer for the Maine National Guard, who had no additional information about Humble.
"My thoughts and prayers are with the family and loved ones of Joshua Humble, who died serving his country in Iraq," said Sen. Olympia Snowe, R-Maine. "We cannot adequately express our gratitude for his sacrifice and that of his family, but his courage will forever be remembered."
Rep. Tom Allen, also expressed sympathy to Humble's family.
"His death during the recent upsurge in violence puts a Maine face on the chaos and imminent danger that our troops and the Iraqi people experience on a daily basis," he said.
— Associated Press