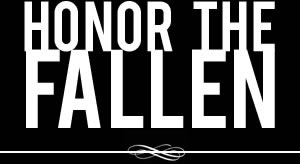 Honoring those who fought and died in Operation Enduring Freedom, Operation Iraqi Freedom and Operation New Dawn
Search Our Database
Army Spc. Josiah D. Crumpler
Died March 1, 2010 Serving During Operation Enduring Freedom
---
27, of Hillsborough, N.C.; assigned to the 1st Battalion, 508th Parachute Infantry Regiment, 4th Brigade Combat Team, 82nd Airborne Division, Fort Bragg, N.C.; died March 1 in Bala Murghab, Afghanistan, when insurgents attacked his unit using small-arms fire and rocket-propelled grenades. Also killed was Spc. Matthew D. Huston.
---
Crumpler was committed to new family, being a soldier
The Associated Press
Josiah Crumpler fit right in with his new family.
He went to all his stepdaughter Hannah's softball games, and the 11-year-old girl loved bragging to her friends about her stepdad's huge muscles.
He put together his 4-year-old stepson's swing set and took the boy, Seth, to see the animated film "Up." Crumpler had married Shana Gist in August 2009 and quickly bonded with her children.
They met when he, a blond-haired, blue-eyed private first class, was in line to have his wisdom teeth removed by her, a dental assistant performing work on a line of soldiers preparing for war.
Just three months after meeting, they were married.
Crumpler, 27, of Hillsborough, N.C., was about a month away from a two-week break to be with his new family when he was killed by insurgents March 1 in Bala Murghab, Afghanistan. He was assigned to Fort Bragg.
"When he left, it felt like God took my best friend away," his wife said.
A fellow paratrooper called Crumpler an extremely dedicated soldier.
"Spc. Crumpler was constantly seeking to improve his knowledge as a soldier," said Staff Sgt. Ryan Mahoney. "His level of commitment was not something you see every day."