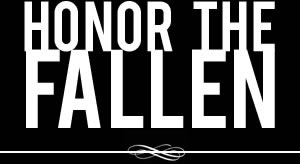 Honoring those who fought and died in Operation Enduring Freedom, Operation Iraqi Freedom and Operation New Dawn
Search Our Database
Army Spc. Josiah W. Hollopeter
Died June 14, 2007 Serving During Operation Iraqi Freedom
---
27, of San Diego; assigned to 6th Squadron, 9th Cavalry Regiment, 3rd Brigade Combat Team, 1st Cavalry Division, Fort Hood, Texas; died June 14 in Balad, Iraq, of wounds sustained when his unit was attacked by insurgents using small-arms fire in Muqdadiyah, Iraq.
---
Pentagon confirms death of soldier from Valentine
By Nelson Lampe
The Associated Press
His father remembers him as a rebel with a willingness to mix it up and a boy who had loved animals all his life in Valentine, Neb.
And his friends remembered him June 16 as someone they could count on. Always.
Their friend Josiah Hollopeter died June 14 from wounds suffered during an ambush by Iraqi insurgents.
The Pentagon said the 27-year-old Army specialist and the rest of his four-man sniper team were ambushed in Al Muqdidiyah.
He was assigned to the 6th Squadron, 9th Cavalry Regiment, 3rd Brigade Combat Team of the 1st Cavalry Division, which is based in Fort Hood, Texas.
He was the third soldier with Nebraska ties to be killed in Iraq in less than a week.
Family members said 21-year-old Val John Borm died in Iraq's Kirkuk province this week after an explosion near his Humvee. And the Pentagon said Army Spc. Adam Herold of Omaha died June 10 in an explosion.
Hollopeter is the 50th service member with Nebraska connections killed in either Iraq or Afghanistan since Sept. 11, 2001.
"Joe was a very loyal person," said Chad Coleman, 27, from San Diego, where he and Hollopeter had worked for a tennis court resurfacing company. "When you make friends with him, you'd be a friend no matter what."
Coleman and Hollopeter had known each other since they were 12, Coleman said, and that Hollopeter had helped Coleman land the job a couple months after Hollopeter moved to San Diego.
"Material things didn't really mean that much to him," Coleman said. "He was all heart."
Another friend, 27-year-old Gabe Olson of Crookston, Neb., said he and Hollopeter were like brothers.
"I've had friends besides Joe," Olson said, "but I never met anybody like him. He was intense. Always did stuff to the extreme. Kind of like every day was his last day."
Hollopeter's father, Ken, said from Valentine that his son had struggled with authority most of his life.
"His goal through high school was to be the toughest kid in town," Ken Hollopeter said of his son, "but he was still the softest-hearted kid you'd want to be around."
Josiah Hollopeter graduated Valentine Rural High School in 1998, his father said, which was also where he met his future wife, Heather.
She has been living near his Army post in Texas. They had no children.
Josiah Hollopeter played sports in high school, Ken Hollopeter said, including starting at defensive end opposite his younger brother, Tyler, when Tyler was a sophomore and Josiah a senior.
Tyler is an Army helicopter pilot. The first lieutenant also was sent to Iraq and is based about a hundred miles from his brother's unit.
Ken Hollopeter said Tyler is headed home and will serve as military escort to his brother's body as it is returned to Valentine. The date for services hasn't been set yet.
Tyler Hollopeter's yearlong tour was about up, Ken Hollopeter said, so Tyler won't be returning to Iraq.
Tyler and Josiah's sister, Annie Hollopeter, 29, of Valentine remembers that Joe — she and other friends and family often called him Joe, she said — was especially protective of her and her son, Kalin, 12.
"He had a very special relationship with Kalin," Annie Hollopeter said. "He got at Kalin's level. Whatever age Kalin was, that's what age Joe was."
She's proud of her brother and proud of his service.
"He absolutely supported [President] Bush and he supported the activities that he was doing," his sister said.
Annie Hollopeter said Josiah would tell his mother, Kelly, during his phone calls home: "'Mom, I'm supposed to be over here. We just need more help.' "
"He told that to my mom every time they talked," his sister said.
He loved the Army and often said he was made for it.
"He'd wanted to give up at the beginning," she said, as he struggled with its regimentation. But his dad and brother convinced him that he could succeed.
And he did, Annie Hollopeter said, with his relentless determination.
When she talks to her son about growing up, she said, "I tell him to be like his uncle: 'To be strong like a Hollopeter and be tender on the inside.' "