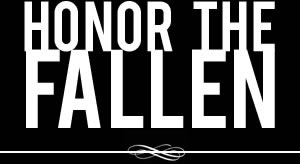 Honoring those who fought and died in Operation Enduring Freedom, Operation Iraqi Freedom and Operation New Dawn
Search Our Database
Army Spc. Justin W. Johnson
Died April 10, 2004 Serving During Operation Iraqi Freedom
---
22, of Rome, Ga.; assigned to 1st Battalion, 82nd Field Artillery Regiment, 1st Cavalry Division, Fort Hood, Texas; killed April 10 when his patrol vehicle hit an improvised explosive device in Baghdad.
---
Family, friends remember Georgia man killed in Iraq
By Doug Gross
Associated Press
ATLANTA — With ceremonial flourishes honoring his military service and an emotional outpouring from family and friends, a Georgia man killed in Iraq was buried Saturday.
In Rome, a crowd waving U.S. flags lined the street as Johnson's funeral procession passed.
A Floyd County native, Johnson, 22, was killed in Baghdad on April 10 when a roadside bomb detonated as the Humvee on which he served as a gunner passed.
"Justin volunteered to serve," said Brig. Gen. Thomas Bostick, assistant commander of Johnson's unit, the 1st Cavalry Division out of Fort Hood, Texas, according to the Rome News-Tribune. "He didn't come in as a warmonger. He went for an ideal — freedom and security."
The Rev. Kenneth Jennings, a former pastor of Johnson's, urged his family to take comfort in knowing that his death was not in vain.
"Freedom is expensive," Jennings said. "Thank God for men and women who are willing to pay this sacrifice so we can be free."
Johnson had been in Iraq for just over a week.
---
Family says soldier killed by roadside bomb in Baghdad
ROME, Ga. — Jan Johnson got home from church Sunday to find a U.S. Army chaplain and sergeant in her driveway. They brought news that her youngest son, Justin, was the city's first casualty from the war in Iraq.
Spc. 4th Class Justin Johnson, 22, was killed in Iraq when a roadside bomb detonated as his Humvee passed in Baghdad, Jan Johnson said. She did not know what day Justin was killed, and the Army had not confirmed the casualty Monday.
Justin Johnson, based with the 1st Cavalry in Fort Hood, Texas, was a gunner on the Humvee. His mother said he was killed in Sadr City, in Baghdad. He had been in Iraq a week.
When she spoke to her son last week, he told her he had been providing support in "hot zones" and was disturbed by how some Iraqis were reacting to the U.S. presence in Baghdad, she said.
She also said Justin told her Tuesday that insurgents had shot out a tire on his Humvee the day before.
"He said, 'You wouldn't believe this place,"' Jan Johnson said. "'It's messing with our heads."'
His father, Joseph, is in the U.S. National Guard and was supposed to be in Baghdad as well, but a training accident in February prevented him from going.
"I tried to talk him out of getting such a dangerous job," said Cpl. Joseph Johnson. "I guess he wanted to be like his old man and get an up-front combat job."
Joseph Johnson said Monday the family was still working on funeral arrangements.
— Associated Press