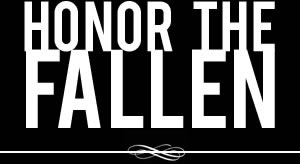 Honoring those who fought and died in Operation Enduring Freedom, Operation Iraqi Freedom and Operation New Dawn
Search Our Database
Army Spc. Kurt E. Krout
Died August 6, 2005 Serving During Operation Iraqi Freedom
---
43, of Spinnerstown, Pa.; assigned to the 1st Battalion, 111th Infantry Regiment (Mechanized), Pennsylvania Army National Guard, Philadelphia; killed Aug. 6 when an improvised explosive device detonated near his Humvee as he was conducting convoy operations near Balad, Iraq. Also killed was Sgt. Brahim J. Jeffcoat.
---
Krout was 'hardheaded' and 'fun-loving'
The Associated Press
When friends recalled Kurt E. Krout, they used the words "hardheaded" — but also "fun-loving."
"When Kurt was around, you always knew you were going to have a good time," said Spc. Kyle Leishear, a friend.
Krout, 43, of Spinnerstown, Pa., died Aug. 6 near Balad, Iraq, when a bomb detonated near his vehicle. A 1981 high school graduate, he was based at West Chester.
He was a food department manager at the Wal-Mart in Quakertown, where a memorial now stands in the front lobby.
A former Marine, Krout was called to service by a strong sense of duty, said Denise Duke, a former Wal-Mart personnel manager who hired Krout four years ago.
"He would do whatever you needed him to do and even things you didn't ask him to do," she said. "He did what he thought was right."
Chaplain Maj. Gary L. Taylor called Krout a hard worker and leader who was "bullheaded" at times but quick to see the humor in situations. A lover of video games and a reader of science-fiction novels, Krout especially liked watching war movies with his son, Kurt Jr., 19.
Divorced, he was the father of four children aged 14 to 21 and was engaged to Barbara Kissel.