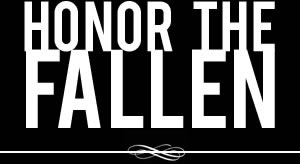 Honoring those who fought and died in Operation Enduring Freedom, Operation Iraqi Freedom and Operation New Dawn
Search Our Database
Army Spc. Kyle A. Griffin
Died May 30, 2003 Serving During Operation Iraqi Freedom
---
20, of Emerson, N.J.; assigned to the 519th Military Intelligence Battalion, Fort Bragg, N.C.; killed in a vehicle accident near Mosul, Iraq.
---
Spcs. Kyle A. Griffin, Zachiariah W. Long and Michael T. Gleason were among the soldiers traveling from Mosul to Tikrit in a three-vehicle convoy — two Humvees and a light medium tactical vehicle — during a storm May 30. A civilian vehicle dodged a pothole, causing the Humvees to swerve. There was not enough stopping distance between the vehicles, and the LMTV swerved off the road and turned over, causing the death of three soldiers.
---
Funeral held for soldier killed in Iraq
Associated Press
PARAMUS, N.J. — Hundreds of people attended the funeral June 9 for a soldier who was killed in a truck accident in Iraq.
U.S. Army Spc. Kyle Griffin, 20, of Emerson, was the fifth soldier from New Jersey to die during Operation Iraqi Freedom. He died May 30 when a truck he was riding in overturned.
Griffin, an infantry soldier with the 519th Military Intelligence Battalion out of Fort Bragg, N.C., was remembered as a rambunctious kid who played with toy soldiers as a child.
His father, Ronald, told The Record of Bergen County that his son "always wanted to bend the rules.''
Griffin, who enlisted on July 17, 2001, was deployed to Iraq in February as part of Operation Iraqi Freedom. He was assigned to F Company, 51st Infantry (Long Range Surveillance).
"Thanks to people like Kyle, our freedom endures today,'' said Maj. Gen. Zannie O. Smith, deputy commanding general at Fort Bragg.
The Emerson High School graduate also attended the Army Airborne School at Fort Benning, Ga., and had completed the pre-Ranger Course at Fort Benning.
Two other soldiers who were in the truck with Griffin also were killed. They were identified as Spc. Zachariah W. Long, 20 of Milton, Pa., and Spc. Michael T. Gleason, 25, of Warren Pa.
Not long before they died, Long showed Griffin and another friend how to milk a cow.
"His platoon leader called us and said that a cow came in, and he taught his two buddies," said Mandy Long, Zachariah Long's older sister. "That was just Zach — he was always fun and entertaining."
"Of course, the boys he taught were city slickers," she said. Her family made sure to tell Griffin's family about the milking lesson. "Mr. Griffin got a kick out of that," she said. "He was like, 'My boy milked a cow?' "