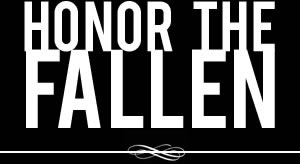 Honoring those who fought and died in Operation Enduring Freedom, Operation Iraqi Freedom and Operation New Dawn
Search Our Database
Army Spc. Kyle G. Thomas
Died September 25, 2003 Serving During Operation Iraqi Freedom
---
23, of Topeka, Kan.; assigned to 2nd Battalion, 503rd Infantry Regiment, 173rd Airborne Brigade, based in Fort Ederle, Italy; killed by an improvised explosive device while on patrol Sept. 25 in Tikrit, Iraq.
* * * * *
Soldier who died in Iraq was ballet dancer
Associated Press
TOPEKA, Kan. — Army Spec. Kyle G. Thomas, who died last week in Iraq, was a talented ballet dancer and theater set designer who felt a calling from God to join the military after the Sept. 11 terrorist attacks, his mother said.
Thomas, 23, was killed Thursday by an improvised explosive device while he was on patrol in Saddam Hussein's home city of Tikrit, according to the Department of Defense, which did not describe the incident further in a statement Saturday.
A 1998 graduate of Topeka West High School, Thomas joined the Army after the 2001 terrorist attacks because he believed God needed a Christian fighting for him. He was assigned to the 2nd Battalion, 503rd Infantry Regiment, 173rd Airborne Brigade based in Ford Ederle, Italy.
"Kyle and I talked very openly about this from the beginning," Deborah Thomas, his mother, said of her son's service in Iraq. "Kyle knew he wasn't coming home, and so did I. We knew we'd meet each other again in eternity."
When she last heard from her son two weeks ago, she said, he told her the atmosphere had become less tense in Iraq, where he had been since the beginning of Operation Iraqi Freedom.
"He was all about what he was doing," she said. "He was very happy, glad to be a part of freeing people and releasing them from the oppression."
A performer with the Metropolitan Ballet of Topeka, Thomas married fellow dancer Cari Dyke in July 2002 while he was on a 20-day leave before shipping out to Italy. She received word of his death while performing with a dance company in Louisville, Ky.
Those who knew Thomas from his many interests and activities — including sports, wood working and theater — all recalled him as well-liked and multitalented.
"I think that the people who associated with him in dance respected him and liked him genuinely," said June Landrith, artistic director of the Metropolitan Ballet of Topeka. "I think that can be said about him from all the people he has danced with, from all the people he was in sports with, from all the people he was in theater design with and from all the people in his life."
Kyle Thomas became involved in ballet when Landrith requested that members of the Topeka Fencing Club assist with a performance of "Romeo and Juliet." He was entering his junior year at Topeka West when he chose dancing over football and wrestling.
Thomas eventually earned a full scholarship to the Rock School of Pennsylvania Ballet in 1997-1998. He also danced in the Boca Ballet Theatre in Florida, the Dayton Ballet Company in Ohio and the Evansville Dance Theatre in Indiana.
He also enjoyed horseback riding, auto mechanics and theater set design. Mike Callaway, theater technical designer at Topeka West, recalled that Thomas taught him to weld to help build sturdy sets for the school's productions.
Callaway regarded Thomas as "an all-around renaissance man."
"Kyle was one of those people who kind of stood out because he had a different aura about him," Callaway said. "He had a real good karma to him."
Funeral arrangements were pending.