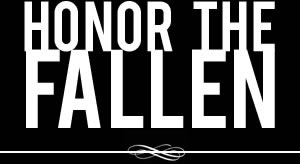 Honoring those who fought and died in Operation Enduring Freedom, Operation Iraqi Freedom and Operation New Dawn
Search Our Database
Army Spc. Leeroy A. Camacho
Died February 9, 2007 Serving During Operation Iraqi Freedom
---
28, of Saipan, Mariana Islands; assigned to the 1st Battalion, 12th Cavalry Regiment, 3rd Brigade Combat Team, 1st Cavalry Division, Fort Hood, Texas; died Feb. 9 in Baqubah, Iraq, of wounds suffered from an explosion during breaching operations. Also killed were Staff Sgt. Alan W. Shaw and Sgt. Eric Ross.
---
NMI loses 5th son in Iraq
By Ferdie de la Torre
Saipan Tribune
Army Specialist Leeroy Apatang Camacho, 27, reportedly died in Iraq in the morning of Feb. 9, according to his family members based in Kagman, Saipan.
One family member told Saipan Tribune yesterday that it was her understanding that Leeroy, a member of Bravo Co. 1-12 First Cavalry Division, Fort Hood, Texas, died in the line of duty in Iraq.
It was Leeroy's wife, Velma Matagolai Camacho, who is staying in Texas who called Leeroy's father Saturday shortly before 6am to inform him about the sad news.
"My father was shocked. He thought it was a joke," said Juanette Camacho, Leroy's sister and the eldest among 10 siblings.
Leeroy's parents are Jose R. Camacho, a retired government employee, and Maria A. Camacho, an employee of Hafadai Beach Hotel.
Leeroy was the fourth from the youngest among the 10 siblings. He studied at San Vicente High School, spent two years of middle school in Guam, then went to Hopwood Junior High School. He graduated at Marianas High School.
Leeroy was recruited in Guam to join the military in 2004. He underwent basic military training in May 2004 at Fort Benning, Georgia.
Leeroy was later stationed in Texas. Also on the same year, he went back to Saipan and married Velma. He left again and came back to Saipan in 2005. In 2005 he brought his wife to Texas along with their three children who are all boys and now 8, 7, and 3 years old.
Leeroy was deployed to Iraq in October 2006.
"He's very outgoing person. He's a loving father and husband. He's a very good and nice person especially to family members," Juanette said.
Juanette recalled that his brother was a good Samaritan and that he would always pull over to give a free ride to anyone walking on the streets.
Family members are holding a nightly rosary starting last night at Santa Soledad Church in Kagman.
Juanette said they are waiting for the remains of their brother to arrive on island.
Juanette said the family has yet to confirm when is the arrival of the body, but the wife told her yesterday morning that it could be a week or two.
The Department of Defense has not released any information yet as to what really happened.
It was Vice Speaker Justo Quitugua who disclosed that another CNMI son was believed to have been killed in Iraq. Quitugua made the disclosure as he attended the reception at the airport for the remains of Marine Lance Corporal Adam Quitugua Emul.
Military Veterans Affairs Office director Ruth Coleman on Saturday also confirmed the news about Leeroy's death. She, however, stated she has not received any information on the details of the cause of death of the soldier.
Leeroy is the fifth member of the U.S. Armed Forces from the CNMI killed in Iraq. Emul was killed in action on Jan. 29, 2007 in Anbar province. His remains arrived on Saturday.
Sgt. Yihjyh "Eddie" Chen, 31, was killed in 2004, while Staff Sgt. Wilgene T. Lieto, 28, and Spc. Derence Jack, 31, were killed in Iraq in October 2005.