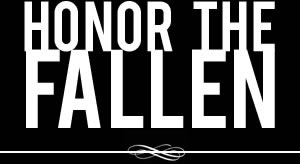 Honoring those who fought and died in Operation Enduring Freedom, Operation Iraqi Freedom and Operation New Dawn
Search Our Database
Army Spc. Levi B. Kinchen
Died August 9, 2003 Serving During Operation Iraqi Freedom
---
21, of Tickfaw, La.; assigned to 2nd Armored Cavalry Regiment, Fort Polk, La.; died in his sleep in Baghdad. A fellow soldier tried to wake Kinchen on Aug. 9 and discovered he was not breathing.
---
Soldier's funeral will be Aug. 20
Associated Press
HAMMOND, La. — The funeral for Army Spc. Levi B. Kinchen is scheduled for Wednesday at 10 a.m. at Harry McKneely & Son Funeral Home in Hammond.
Kinchen died Aug 9, 2003, in Baghdad, Iraq. He was 21. Autopsy results have not been released.
A native of Albany, he graduated from Albany High School in 2000 and joined the Army in August of that year. He completed basic training at Fort Sill, Okla., where he specialized in field artillery. He then did an 18-month tour in Germany and a six-month peace mission in Kosovo before shipping out to Baghdad. He was baptized at Cornerstone Church of Amite before leaving for Iraq.
---
Parents await word on cause of death for Louisiana soldier
ALBANY, La. — A rural Louisiana family awaited word from the Army about what caused the death of their 21-year-old son, who was found dead on his cot in Iraq.
Army Spc. Levi Kinchen's parents, stepsister and other relatives remembered him as a fun-loving jokester and avid outdoorsman who willingly faced combat despite his fears.
"He had this magnetic personality," Louise O'Sullivan said of her nephew. "You just had to love Levi."
An Army officer arrived at the Livingston Parish, La., home of his parents, Barbara and Carter Kinchen, and said an autopsy would be performed to determine the cause of death. It would be at least 10 days before the body would be returned home.
Barbara Kinchen told The Associated Press that her son had insisted on being baptized before he left for the war. She said the soldier's pastor told her Levi Kinchen may have had a premonition that he would not return home.
Barbara Kinchen said her son once tearfully acknowledged that he was afraid of combat. Nevertheless, he wanted to go to Iraq.
"He was ready to go. That's what he wanted to do. He knew the consequences," Barbara Kinchen said.
Levi Kinchen loved the outdoors, his relatives said, and started hunting as a child, killing his first deer when he was 9 years old.
He graduated from Albany High School in 2000, getting average marks but excelling in industrial arts and other courses in which he worked with his hands.
"He was an average student, but he did his best," said Sid Kinchen, a distant relation who teaches agriculture-related courses at Albany High. "He would much rather go out and build something than sit in a classroom."
Kinchen was skinny, about 5-feet-6 and had bad eyesight, but joined the Army months after graduation. He maintained, fixed and loaded a howitzer as part of a Fort Polk-based field artillery unit. His mother said he raved about life in the Army.
His military service maintained something of a tradition in the family: His father had served in the Navy and a grandfather and several uncles also had been in the military.
This is the second time Barbara and Carter Kinchen have faced the death of a child. Another son died in an automobile accident in 1996.
— Associated Press