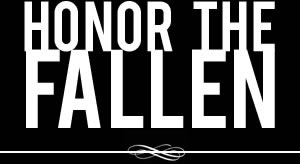 Honoring those who fought and died in Operation Enduring Freedom, Operation Iraqi Freedom and Operation New Dawn
Search Our Database
Army Spc. Luke P. Frist
Died January 5, 2004 Serving During Operation Iraqi Freedom
---
20, of West Lafayette, Ind.; assigned to the 209th Quartermaster Company, U.S. Army Reserve, based in Lafayette, Ind.; died Jan. 5 at Brooke Army Medical Center, Fort Sam Houston, Texas, of wounds he sustained while part of a convoy that was struck with an improvised explosive device in Baghdad.
---
Funeral service held for Indiana soldier fatally burned in Iraq
Associated Press
WOLCOTT, Ind. — Fellow soldiers on Monday remembered an Army reservist from Indiana who was fatally burned in Iraq as someone who always did whatever needed to be done.
Army Spc. Luke Frist, 20, of Brookston died Jan. 5 at Brooke Army Medical Center in San Antonio, Texas.
He was injured three days earlier when the fuel tanker in which he was riding came under attack in Iraq. He suffered burns over 95 percent of his body.
The funeral was held at Tri-County High School, from which Frist graduated in 2001. About 500 people sat in the bleachers of the school about 25 miles north of Lafayette as a military honor guard stood at attention next to Frist's flag-draped coffin on the basketball floor.
Classes at the school were dismissed for the day and several students attended the service.
Two fellow members of Frist's unit, the Lafayette-based 209th Quartermaster Company, spoke during the service.
"We have lost one of our brothers," Spc. James Hopper said. "He was a great soldier and a great man. There was never a task too big. He was as strong as an ox."
Frist's parents were presented with four posthumous medals awarded to Frist, including a Purple Heart and a Bronze Star, by Brig. Gen. Douglas Richardson.
---
Indiana reservist dies after suffering burns in Iraq attack
An Army Reservist from a unit based in Lafayette, Ind., who died after the truck in which he was riding struck a land mine in Iraq understood that serving his country might cost his life, his sister said.
"I know my brother is in a better place," Johanna Frist said following the death of her brother, Spc. Luke Frist. "He died doing what he loved. He knew the sacrifices when he signed up, and he loved fighting for our freedom."
Luke Frist died Jan. 6 from burns he suffered over 95 percent of his body. "His body just couldn't take it any longer," said Johanna Frist, who was acting as the family spokeswoman from the family home in Brookston, a White County town of about 1,700 people about 14 miles north of Lafayette.
She said her 20-year-old brother was pronounced dead at Brooke Army Hospital in San Antonio. Military officials informed the family of his death on Jan. 5, she said.
Frist was a member of the Lafayette-based 209th Quartermaster Company that entered Iraq last May. He worked as a petroleum specialist, refueling Humvees and other military vehicles, Johanna Frist said.
The wounds Frist suffered when his fuel truck drove over a land mine near the city of Ar Ramadi left him unconscious, she said.
Frist had been in good spirits when he spoke with his parents on New Year's Eve, two days before the mine explosion, his sister said.
"He loved his job, what he was doing. ... He wouldn't have had it any other way," Johanna Frist said.
Before being activated last February, the Tri-County High School graduate attended Ivy Tech State College in Lafayette. He planned to enroll next fall at Purdue University to study landscape design.
"He loved to draw, and working outside with his hands. That's something he had a passion for and wanted to pursue as a career," Johanna Frist said.
Her brother joined the Army Reserves out of a love for the military and a family tradition, she said. Their paternal grandfather served in World War II, and they have two cousins in the military.
The family, which also includes a second sister, learned of Frist's wounds through a telephone call. His parents arrived in Germany early Sunday, then traveled with him to San Antonio. His father, Dennis, works at Eli Lilly and Co.'s Tippecanoe Laboratory Division in Lafayette. His mother, Patti a leads family support group for the 209th Quartermaster Company.
Frist's condition remained unstable throughout his medical treatment, including the time he spent at the hospital in San Antonio, Johanna Frist said.
Frist was the 18th person from Indiana to have died while serving in the Mideast during the war in Iraq. Twelve of those deaths have happened since President Bush declared May 1 that major combat operations in the country had ended.
— Associated Press