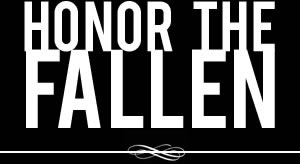 Honoring those who fought and died in Operation Enduring Freedom, Operation Iraqi Freedom and Operation New Dawn
Search Our Database
Army Spc. Lyle W. Rymer II
Died January 28, 2005 Serving During Operation Iraqi Freedom
---
24, of Fort Smith, Ark.; assigned to the 239th Engineer Company, 39th Infantry Brigade, Arkansas Army National Guard, Booneville, Ark.; killed Jan. 28 when he was shot by enemy forces in Baghdad.
---
Arkansas soldier killed by sniper in Iraq
Associated Press
LITTLE ROCK, Ark. — An Oklahoman serving with an Arkansas National Guard unit, killed by a sniper in Iraq, will be buried at the Fort Smith National Cemetery.
A teacher at Lyle Rymer's high school in Roland, Okla, remembers Rymer as a "very good kid," a quiet, hardworking student with his eyes firmly focused on getting his high-school diploma.
Rymer, who achieved that goal on time, was killed Friday while guarding an area in central Baghdad. Engineers were setting up barriers when he was hit by a single shot from an insurgent sniper rifle, according to his platoon leader, Lt. Brian Mason.
Rymer, 24, was serving with the Arkansas National Guard's 39th Infantry Brigade, 239th Engineer Company.
Chuck Davis, a teacher at Roland High School, remembered Rymer from a study hall session held for students who came back from vocational tech school and had about 30 minutes of free time before resuming classes at the high school.
"He really didn't stand out," Davis said Monday. "He was a quiet kid that took care of his business. He was the youngest of three kids, and he really wanted to graduate. That was his big thing. He wanted to graduate on time with his class, with his friends.
Davis said Rymer graduated in 1999 ranking somewhere in the middle of a class of 90 students. He said Rymer studied small engines at a vocational tech school half a day during his junior and senior years of high school.
In the class, he said students might work on lawn mowers, chain saws, go karts or motorcycles.
"They just worked on anything," Davis said. "They have an auto mechanics class up there, so small engines was pretty much everything else."
Davis said Rymer had worked at a grocery store in Roland, a town of about 2,800 people located 5 miles west of Fort Smith, Ark.
"He was just a quiet, unassuming guy," Davis said. "I had no idea the military was in his future."
Bobby Sue Drake, Rymer's grandmother, told the Arkansas Democrat-Gazette that Rymer joined the National Guard two years ago to help his family.
"That's what he decided to do," Drake told the newspaper. "He liked it. He said, 'Somebody's got to defend this country. It might as well be me.' He was a great kid."
Rymer was the 27th soldier from the 39th Infantry Brigade to be killed in Iraq. Military officials told Rymer's relatives he was helping secure the area before Sunday's elections in Iraq. Rymer was the only soldier shot, a military spokesman told the Arkansas Democrat-Gazette.
Drake said two military officials informed the family on Friday.
"I kept saying, 'Are you sure? There has to be a mistake,"' Drake said. "You just want it to be a mistake."
The 39th planned to hold a service for Rymer in Iraq on Tuesday.
Rymer is survived by his wife, LaTisha, a son, Sean, 2, and a 10-month-old daughter, Jasmine, Drake said.
Rymer saw his newborn daughter during a two-week furlough in November, Drake said.
He last spoke with his sister, Michelle Rymer of Roland, on Jan. 24 and said then that he wouldn't be able to call for several days because phones would be closed down for the elections.
"We told each other we loved each other," Michelle Rymer told the Democrat-Gazette.
---
Guardsman remembered for doing more than was asked
FORT SMITH, Ark. — Spc. Lyle Wyman Rymer II was remembered Monday as a soldier who was eager to do more than his share.
Rymer, 24, of Roland, Okla., died from sniper fire Jan. 28 in Iraq while guarding members of his unit who were erecting barricades in preparation for the Jan. 30 elections. He was a member of the 39th Infantry Brigade.
"Lyle did not die for the people of Iraq. He died because he knew someone had to go and protect his family," Maj. Gen. Don Morrow, Arkansas National Guard adjutant general, said in the service at Fort Smith National Cemetery.
Morrow said Rymer was awarded the Purple Heart for wounds he suffered Jan. 28, the Bronze Star for meritorious service during combat operations and the Arkansas Distinguished Service Medal from the Arkansas National Guard for exceptional meritorious service.
A number of soldiers from Rymer's unit, the Arkansas Army National Guard's 239th Engineering Company in Booneville, had completed their time in Iraq and attended the funeral.
Sgt. 1st Class Ralph Ferguson said Rymer planned to make a career of the Army and was considering enrolling in airborne school. Rymer also had a reputation for cheering up fellow soldiers and always wanted to do more than was asked of him, his comrades said.
The 3,000 members of the 39th Infantry Brigade sent to Iraq in March are to return home next month.
— Associated Press