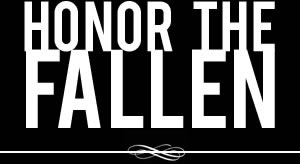 Honoring those who fought and died in Operation Enduring Freedom, Operation Iraqi Freedom and Operation New Dawn
Search Our Database
Army Spc. Marc C. Whisenant
Died September 24, 2010 Serving During Operation New Dawn
---
23, of Holly Hill, Fla.; assigned to 1st Battalion, 124th Infantry Regiment, Florida National Guard, Miami, Fla.; died Sept. 24 in Camp Buehring, Kuwait, of injuries sustained in a military vehicle rollover.
---
Soldier loved taking care of his vehicles — tanks and sports cars
The Associated Press
Marc Whisenant liked to drive. When he was in uniform, he drove tanks and Humvees. Back home, his father said, he cruised around in his 2007 Chevy Cobalt SS.
Jerry Whisenant told The Daytona Beach (Fla.) News-Journal that his son had just spent $800 to put top-of-the-line tires on the car.
Friends and family said Marc Whisenant was a dutiful soldier who had learned that sense of duty as a Boy Scout.
"He was quiet, but he was determined, and if we had his determination today, we'd all be closer to perfection," said Roger Tiffany, who had been Whisenant's Boy Scout leader.
Whisenant, 23, of Holly Hill, Fla., was killed Sept. 24 in a vehicle rollover. He was based out of Miami. Whisenant graduated in 2005 from Spruce Creek High School, where he had been a member of the school's junior ROTC program all four years.
Tiffany recalled the young man's patience as a young scout, including the time Whisenant broke his arm during an activity. He didn't gripe once, sitting quietly and calmly in the hospital waiting room.
"Marc will get along fine in eternity because he was [fine with waiting] in an emergency room," Tiffany said.