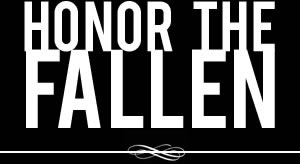 Honoring those who fought and died in Operation Enduring Freedom, Operation Iraqi Freedom and Operation New Dawn
Search Our Database
Army Spc. Matthew T. Grimm
Died January 15, 2007 Serving During Operation Iraqi Freedom
---
21, of Wisconsin Rapids, Wis.; assigned to the 2nd Squadron, 7th Cavalry Regiment, 4th Brigade Combat Team, 1st Cavalry Division, Fort Bliss, Texas; died Jan. 15 in Mosul, Iraq, of wounds suffered when an improvised explosive device detonated near his vehicle during combat operations.
---
Nearly 400 gather for funeral of fallen soldier
The Associated Press
WISCONSIN RAPIDS, Wis. — Nearly 400 people attended a service Jan. 27 to say goodbye to a 21-year-old soldier who died in Iraq.
Cpl. Matthew T. Grimm died Jan. 15 while serving in the U.S. Army in Iraq.
Two photographs of Grimm, including his senior picture, were on the stage at the Performing Arts Center in Wisconsin Rapids, surrounded by six bouquets of flowers. A picture board was in a corner.
"This has happened way too soon," said Thomas Mancuso, principal of Lincoln High School, where Grimm graduated in 2004.
He described Grimm as a great role model, "for all of us, including adults."
Grimm's parents, Jean and Eldon, and Grimm's brother, Andrew, who was flown home from Iraq, sat directly in front of the flag-draped casket during the service.
"They're taking it very hard," said family friend Penny Estok, 46.
Grimm's friend, Andy Rohmeyer, spoke during the service.
"Matt and I met in grade school, and have been friends ever since," Rohmeyer said. "I could confide in Matt; he would listen to my problems without passing judgment.
Gov. Jim Doyle, Rep. Marlin Schneider, Wisconsin Rapids Mayor Mary Jo Carson, and other officials attend the service
"I just know that our community is very proud, and saddened at the same time," Carson said.