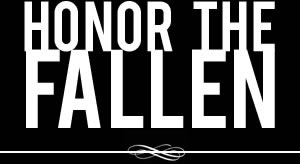 Honoring those who fought and died in Operation Enduring Freedom, Operation Iraqi Freedom and Operation New Dawn
Search Our Database
Army Spc. Matthew T. Morris
Died April 6, 2008 Serving During Operation Iraqi Freedom
---
23, of Cedar Park, Texas; assigned to the 2nd Squadron, 3rd Armored Cavalry Regiment, Fort Hood, Texas; died April 6 in Balad, Iraq, when his vehicle encountered an improvised explosive device. Also killed was Capt. Ulises Burgos-Cruz.
---
Army Spc. Matthew T. Morris remembered
The Associated Press
Matthew T. Morris' father also was an Army man — a Vietnam war veteran. He said his son thought that serving in the military would make his parents proud.
"He was a very creative kid, and when he wasn't in a challenging environment, he tried to make life interesting," Glenn Morris said. "He excelled in a military school structure and in a team environment."
Morris, 23, of Cedar Park, Texas, was killed April 6 by a roadside bomb in Balad. He was assigned to Fort Hood.
Before enlisting in the Army in 2005, Morris attended the Fishburne Military School in Waynesboro, Va., for more than a year.
There, he met a history teacher who inspired him to want to become an educator.
"After his service, he wanted to go back to school and get a four-year degree to become a teacher," said his mother, Lisa. "He wanted to make a difference and give back to the community."
Morris had a passion for motorcycles and was proud to wear his uniform. "He walked taller in it, and you could see the pride he had in his service even when he was in a T-shirt and shorts," said his mother.
---
House passes resolution to name post office after soldier killed in Iraq
The Associated Press
CEDAR PARK, Texas - The process is underway to rename a U.S. post office in the Central Texas town of Cedar Park after a local soldier killed in Iraq.
On Monday, the U.S. House passed a resolution by U.S. Rep. John Carter, a Republican from Round Rock, to name a Cedar Park post office in honor of Army Spc. Matthew Troy Morris, who was killed in 2008 in Balad.
House Resolution 298, which renames the post office, was approved unanimously by voice vote. The bill must be approved by the Senate and signed into law by the president before becoming law.
The Austin American-Statesman reports that on Saturday, a bronze statue of Morris was unveiled at Veterans Memorial Park in Cedar Park, located just north of Austin.