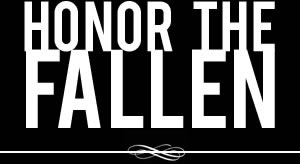 Honoring those who fought and died in Operation Enduring Freedom, Operation Iraqi Freedom and Operation New Dawn
Search Our Database
Army Spc. Maurice J. Johnson
Died November 1, 2003 Serving During Operation Iraqi Freedom
---
21, of Levittown, Pa.; assigned to C Company, 501st Signal Battalion, 101st Airborne Division (Air Assault), based in Fort Campbell, Ky.; killed Nov. 1 when his Humvee was hit by an improvised explosive device in Mosul, Iraq.
---
Slain soldier named
By Chantal Escoto
The (Clarksville, Tenn.) Leaf-Chronicle
The name of a second soldier killed in a Nov. 1 enemy roadside bombing in Mosul, Iraq, was released by the Pentagon.
Spc. Maurice J. Johnson, 21, Company C of the 501st Signal Battalion, died, along with 1st Lt. Joshua C. Hurley, 24, of 326th Engineer Battalion, when their Humvee hit what the military calls an improvised explosive device. Two others were injured in the attack, but their names will not be released.
Johnson, a native of Levittown, Pa., entered the Army in July 2000 and arrived at Fort Campbell in April 2002 as a communications specialist.
His sister, Keisha Johnson, 25, in Levittown, said she's doing all she can to keep the family together after dealing with her oldest brother's death. The family plans to have his burial in Pennsylvania — possibly at a military cemetery. His body arrived late on Nov. 3 at Dover Air Force Base, Del.
"Everybody is OK. Our mom passed away two years ago, so it was just us left," Keisha Johnson said, referring to herself and brothers Joshua, 19, and Abdul, 13. "Our family is close, but we're not a big family."
She called it a blessing that she received an e-mail from her oldest brother two days before he was killed.
"He said he'd send some pictures and couldn't wait to get back home. He decided he wasn't going to take his two weeks (R&R) and would wait to come home in March and April and be home with the family" Keisha Johnson said. "It was a little weird because I hadn't heard from him for such a long time, and then I got the e-mail."
After Spc. Johnson graduated from Harry S. Truman High School in 2000, where he was on the track team, he joined the military. His sister said he had hopes of making a career of the Army.
She said although her brother was quiet, he was never short on making others laugh.
"He was always trying to make jokes," Keisha Johnson said, recalling the times he called her from Iraq pretending to be a bill collector or acting like an ex-boyfriend trying to stir up trouble. But Spc. Johnson was always even-tempered and gentle.
"You had to really make him upset about something before he got mad," she said. "All of us had our own special bond with Maurice. He was close to all of us. I'm going to miss him dearly."
A Fort Campbell memorial service is not planned because the 101st Airborne Division is deployed. Johnson and Hurley were both remembered and honored
---
Soldier from Pennsylvania killed in attack
FORT CAMPBELL, Ky. — A specialist from Pennsylvania was identified as one of two soldiers from the 101st Airborne Division killed Oct. 31 in northern Iraq in a roadside bombing.
Spc. Maurice Johnson, 21, of Levittown, Pa., and 1st. Lt. Joshua C. Hurley, 24, from Clifton Forge, Va., were both killed in Mosul when the Humvee they were riding in was hit by an improvised explosive device. Johnson was assigned to the 101st's 501st Signal Battalion.
Johnson was a single channel tactical satellite operator and provided communications for the commanding general of the 101st. During the onset of combat operations early in the war, he provided radio support that linked the base camps during combat operations.
At the time of his death, he was serving as a liaison to the governor of the Nineveh Province in northern Iraq.
"Whether it was helping out the servers, protecting the city hall during a riot, or traveling to work at the mayor's office," said Lt. Col. Welton Chase Jr., commander of the 501st. "Johnson always did his job and did it well."
Johnson is survived by his sister, Kieshia Johnson, of Levittown, Pa.
— Associated Press