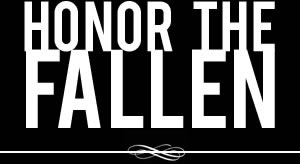 Honoring those who fought and died in Operation Enduring Freedom, Operation Iraqi Freedom and Operation New Dawn
Search Our Database
Army Spc. Michael Andrade
Died September 24, 2003 Serving During Operation Iraqi Freedom
---
28, of Bristol, Rhode Island; attached to the 115th Military Police Company, U.S. Army National Guard; died Sept. 24 of injuries he sustained when a 5-ton truck struck his Humvee in Balad, Iraq.
* * * * *
Spc. Michael Andrade loved to sing — and everyone knew it. He used to sing along with the radio while he was on the job at JRA Collision Center in Bristol, R.I., and he was a big fan of karaoke.
"When he went to boot camp, he left a tape of some of the songs that he liked to sing," said office manager Denise Suitter.
Andrade, 28, a National Guardsman from Warren, R.I., died Sept. 24 when the Humvee he was in was struck by a fuel vehicle north of Baghdad. A volunteer firefighter with the Bristol Fire Department, Andrade was married and had a 14-year-old stepson.
"He was a very good soldier. He was always just a nice person," said Sgt. John Cervone, assigned to the same armory as Andrade. "Everybody would say how devoted he was to his family."
— Associated Press
* * * * *
Rhode Island Guardsman killed in accident in Iraq
Associated Press
CRANSTON, R.I. — An accident involving two military vehicles in Iraq has killed a member of the Rhode Island Army National Guard and injured two other servicemen, officials said.
Spc. Michael Andrade, 28, of Warren was killed Wednesday afternoon when the Humvee in which he was riding collided with another military vehicle about 40 miles north of Baghdad.
Andrade was a member of the 115th Military Police Company, which arrived in the Middle East in April.
He was taking part in a convoy moving supplies in support of troops moving to Kuwait. His Humvee was struck by a 5,000-gallon fuel vehicle, according to guard officials.
Andrade died from blunt force trauma.
Lt. Col. Michael McNamara, a Rhode Island National Guard spokesman, said dusty conditions may have contributed to the accident.
The accident is being investigated by the Army, he said.
Both Spc. John Urban, 24, of East Providence, and Spc. Todd Titus, 36, from Barrington, N.H. were riding in the Humvee with Andrade.
They are hospitalized in a mobile hospital unit in Iraq and are expected to recover.
"Our hearts and prayers are with the families during this most difficult time," Gov. Don Carcieri said.
Before being deployed to Iraq, Andrade worked at JRA Collision Center in Warren. He was married and had a 14-year-old stepson.
Two other Rhode Island National Guard members were killed in Iraq early this month when the Humvee they were riding in hit a mine. One was from North Providence, the other from New Bedford, Mass.
In late August, Army Sgt. Gregory Belanger of Narragansett was killed when his military convoy came under attack in Iraq.
The Rhode Island National Guard still has more than 350 members serving in military police units in Iraq.