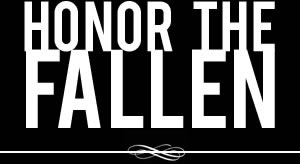 Honoring those who fought and died in Operation Enduring Freedom, Operation Iraqi Freedom and Operation New Dawn
Search Our Database
Army Spc. Michael L. Gonzalez
Died August 28, 2008 Serving During Operation Iraqi Freedom
---
20, of Spotswood, N.J.; assigned to the 340th Military Police Company, Fort Totten, N.Y.; died Aug. 28 in Baghdad of wounds sustained from an improvised explosive device.
---
Spotswood soldier killed in Iraq remembered as outstanding person
By Rick Malwitz
(East Brunswick) Home News Tribune
In summer 2006 Michael L. Gonzalez graduated from Spotswood High School, left the comforts of home and the embrace of a legion of friends, and went to basic training at Fort Leonard Wood, Mo.
"He came back a different person," said Rick Auteri of East Brunswick, who knew Gonzalez as a fellow employee of the ShopRite in East Brunswick. "He came back a man."
Gonzalez still had a sense of humor that could find something funny in the most serious situations, said Auteri, but had a new level of maturity.
On Thursday night the family of Army Military Policeman Spc. Gonzalez learned that he had died earlier in the day, the victim of an improvised explosive-device in Baghdad, Iraq.
Gonzalez, 20, is survived by his father and mother, Pedro and Ida Gonzalez, his brother, Troy Gonzalez, his grandparents Maria and Alberto Gonzalez. He also leaves behind Tiffany Loving, his girlfriend.
On Friday, Auteri was joined by about two dozen employees of the ShopRite in East Brunswick for an informal memorial service under an American flag that had been lowered to half-staff outside the entrance at the Mid-State Mall supermarket.
Several employees read tributes, and a moment of silence was held, while patrol cars from the East Brunswick Police Department blocked off space for the mourners — most of whom were teenagers or employees in their early 20s who embraced in their tears and grief.
Vanessa Costeira, who works in customer service, described Gonzalez as "a person who made me feel good about myself."
"He was the funniest person I ever met," said Daniele Reitsma.
Gonzalez's family issued a statement through the Army Office of Public Affairs:
"Our family is deeply saddened and sorrowful. Michael was a wonderful son and a great soldier who died fighting for what he believed in. Michael served his country as a soldier to make a difference in the world. He will be forever missed by his family and his many friends."
Gonzalez joined the 340th Military Police Company shortly before deploying with his unit from Fort Dix to Iraq earlier this summer. His home unit is the 430th Military Police Detachment, Red Bank.
It was well-known that Gonzalez's dream was to become a police officer, and to further that goal, he joined the military police.
"I have known Michael for many years. He grew up to be a fine upstanding adult," said Spotswood Police Sgt. Christopher Bierman, who serves as the department's resource officer at the high school.
Bierman operates a junior police academy each summer, and twice Gonzalez participated in the program.
"His ambition was to become a police officer, and he wanted to learn everything he could. He was an outstanding person," said Bierman, who recalled how Gonzalez occasionally visited him at police headquarters following his graduation.
"He was very proud of his decision to join the military," said Bierman.
"He was a polite kid from a wonderful family," said Thomas Calder, the principal of the high school, who took time off from preparation for a new school year to spend time with Gonzalez's family Friday.
Word of Gonzalez's death reached the ShopRite the night of Thursday, Aug. 28. He had begun working at the store at age 16.
Human Resources Manager Kathy Roberts, who hired him, said he was part of a circle of friends who worked at the store.
"They're all good kids," she said. "(Gonzalez) was an easy hire."
"It was very somber all day here," said customer service manager Carol Wanas.
Wanas said she had corresponded several times with Gonzalez, and said his return letters and e-mails were "very inspirational. He was very proud to serve."
Ron Abline of East Brunswick, the commandant of the James Paige Detachment of the Marine Corps League, went to the ShopRite yesterday morning, and when he saw the flag lowered, he assumed it was for Perth Amboy police officer Thomas Raji — who was killed in the line of police duty on Aug. 22.
When he learned it was for Gonzalez he said the news, "Hit me like a shot. You mean that little kid in produce?" he asked.
Abline and Wanas then made plans for the small memorial service outside the store.
Army Cpl. Lem Cox, who works at a recruiting station in East Brunswick, attended the event, wearing his military uniform. He said he did not know Gonzalez, but felt it important to show his respect.
"He's a soldier, a fallen comrade. That's why I'm here," said Cox.
Family funeral arrangements have not yet been determined.