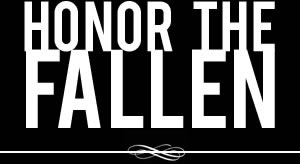 Honoring those who fought and died in Operation Enduring Freedom, Operation Iraqi Freedom and Operation New Dawn
Search Our Database
Army Spc. Michael S. Evans II
Died January 28, 2005 Serving During Operation Iraqi Freedom
---
22, Marrero, La.; assigned to the 1088th Engineer Battalion, 256th Brigade Combat Team, Louisiana Army National Guard, New Roads, La.; killed Jan. 28 when an improvised explosive device struck a nearby vehicle in Baghdad. Also killed were Army Staff Sgt. Jonathan R. Reed and Army Spc. Christopher J. Ramsey.
---
Slain La. Guardsman remembered as proud soldier
By Cain Burdeau
Associated Press
METAIRIE, La. — His flanks were etched in tattoos: On one side, his own dog tag, and on the other his big brother's. Around his neck he wore a St. Michael medallion, the patron saint of soldiers. In his heart, he fought for a belief in democracy and for the victims of 9/11.
Sgt. Michael Scott Evans II is dead now. The 22-year-old was killed along with two other Louisiana National Guard soldiers when a bomb ripped apart the M113 armored personnel carrier they were riding patrol in last Friday in western Baghdad.
On Sunday, his proud military family wanted the world to know one thing: He died serving his country willingly.
"When 9/11 happened, he knew what his calling was," his mother, Wynette Evans, said.
"He died doing what he was most proud of doing," his pregnant widow, 22-year-old Melissa Evans, told reporters gathered at the family home.
Michael Evans II joined the Guard as a teenager and volunteered to go to Afghanistan. He had buddies killed there, but he did not waver. The military, his family said, was his path and he volunteered for Iraq.
He followed in the footsteps of his father, Michael Evans I, who served for about 17 years in the Navy, and his older brother, Davin, a staff sergeant with the Army's 540th Quartermaster Battalion.
In November, Evans was shipped to Iraq along with 4,000 soldiers attached to the Lafayette-based 256th Infantry Brigade. The Guard says that his unit, the 1088th Engineer Battalion, had been working on building a medical clinic in the Saba Al Boor area of Baghdad, a Sunni stronghold.
"They want these people to be free, that's why they're over there," Wynette Evans said about what motivated her son and other soldiers in Iraq. "They're proud about what they're doing."
Michael Evans was killed alongside Staff Sgt. Jonathan Reed, 25, of Krotz Springs, and Sgt. Christopher Ramsey of Batchelor. Their deaths brought the number of Louisiana service deaths in Iraq to 32, 13 of them from the Louisiana National Guard.
Now, mourning families are dealing with the pain of loss.
Melissa Evans, who is 5-months pregnant, remembered her husband as a fun-loving and caring man who would have made a great father for their unborn child, Michael Evans III.
Through tears, she remembered their last conversation by telephone: "He talked to the baby and he said he was going to be home soon and take care of us."
January has brought a heavy toll for Louisiana's military families.
The Louisiana National Guard represents only 2 percent of U.S. troops in Iraq, but has suffered nearly a fourth of the combat casualties this month.
No other state has lost more guardsmen in combat than Louisiana since the beginning of the war. Texas has lost 170 service members, but only one was in the National Guard. New York's casualties total 64, with 12 of them in the Guard.
On Saturday, about 1,000 people in Baton Rouge turned out for the USS Kidd memorial to honor Louisiana's military as they prepared for Sunday's elections in Iraq.