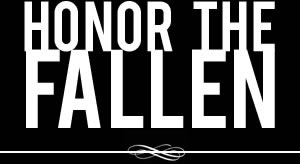 Honoring those who fought and died in Operation Enduring Freedom, Operation Iraqi Freedom and Operation New Dawn
Search Our Database
Army Spc. Michael T. Gleason
Died May 30, 2003 Serving During Operation Iraqi Freedom
---
25, of Warren, Pa.; assigned to the 519th Military Intelligence Battalion, Fort Bragg, N.C.; killed in a vehicle accident near Mosul, Iraq.
---
Spcs. Michael T. Gleason, Zachiariah W. Long and Kyle A. Griffin were among the soldiers traveling from Mosul to Tikrit in a three-vehicle convoy — two Humvees and a light medium tactical vehicle — during a storm May 30. A civilian vehicle dodged a pothole, causing the Humvees to swerve. There was not enough stopping distance between the vehicles, and the LMTV swerved off the road and turned over, causing the death of three soldiers.
Despite being a world away, Spc. Michael T. Gleason thought often of his northwest Pennsylvania home. The last time he spoke with his parents, Gleason hungered for news from Warren, the small town near the Allegheny National Forest where he grew up.
His father, Timothy Gleason Sr., said Michael was almost finished with his four-year stint in the Army.
"His goal was to come home to Warren," the elder Gleason said. "He was toying with college. He was toying with re-enlisting. He was going to come home and take the summer off."
Timothy and Laurie Gleason have another son in Iraq — Timothy Jr., 28, serving in the Air Force. "My two sons went into the military," the father said. "They took an oath."
— Associated Press