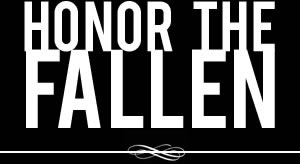 Honoring those who fought and died in Operation Enduring Freedom, Operation Iraqi Freedom and Operation New Dawn
Search Our Database
Army Spc. Micheal E. Phillips
Died February 24, 2008 Serving During Operation Iraqi Freedom
---
19, of Ardmore, Okla.; assigned to the 1st Battalion, 502nd Infantry Regiment, 2nd Brigade Combat Team, 101st Air Division (Air Assault), Fort Campbell, Ky.; died Feb. 24 in Baghdad, Iraq, from wounds sustained when his vehicle encountered an improvised explosive device.
---
Fort Campbell soldier killed in Iraq
The Associated Press
ARDMORE, Okla. — His knack for drawing and love of history could've landed Pfc. Michael Phillips in college, but he had told his parents he wanted to be GI Joe when he grew up.
Phillips fulfilled his dream, but he lost his life.
The 19-year-old died Feb. 24 near Baghdad after the vehicle he was in was hit by an explosive device, his family said.
Phillips, a member of the 101st Airborne based in Fort Campbell, Ky., died in the attack, but the other men in the Humvee escaped with minor injuries, said his mother, Anglia Phillips, who was informed of his death Feb. 24.
"He was a hero," Anglia Phillips said. "What I've heard from his squad is that he was an excellent soldier who was always trying to improve himself and was always willing to go the extra mile. He's more of a man than most will be."
The military confirmed his death Feb. 26.
Michael Phillips had written to his family and former teachers at Ardmore High School while serving in Iraq. When he was home on leave, Phillips visited his 18-year-old brother and other students at school.
"He had an infectious smile," said Jake Falvey, assistant principal at Ardmore High School. "He was an outgoing kid, and you could see the maturity in him; he had grown up quite a bit."
Michael Phillips was an astute student who loved history and ran track and cross country. He excelled at drawing and had been offered admission to the San Francisco Art Institute, his mother said.
But serving his country meant more than going to college, she said.
"He came home one day and said he wanted to join the Army, and we got in the car and went down to the recruiting station," Anglia Phillips said. "He said terrorism was like a virus. It had to be stopped. It had to be contained."
She said her son was re-enlisting to join for two more years.
"He didn't want to leave his squad, his guys," she said.
Plans for a memorial service are pending.